Chandler, AZ Restorative Dentistry & Mouth Injury?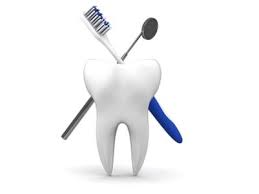 While there are many approaches where you may have a dental injury that affects the inside of your mouth, it is imperative to know what you can do. These can affect both your gums and teeth, and when left untreated, they can add to the risk of complications that are even more serious at a later stage.
Identifying best practices in dealing with oral injuries is helpful; this is appropriate when it is a pediatric dental problem. Continue reading so you can understand if it is an oral trauma; and what you need to clarify before going to your local restorative dentist, Chandler, AZ.
Soft Tissue Injury May Not Need Restorative Dentistry
In most cases, these do not lead to an appointment with your local dentist. You may bite your tongue or find that you have brushed your teeth very hard. This can lead to gum bleeding. To cope with these problems, the best approach is to flood your mouth with lukewarm saltwater to relieve the pain.
However, when the bleeding is too severe, you can exert some pressure with a clean piece of surgical gauze until the bleeding stops. When this is not helping, think about seeing a physician and not the nearest dentist in Chandler, AZ.
Family Dentist Chandler, AZ Can Fit Braces and Advise on Harm
Although there have been many advances in dental technology. When looking at braces, there are many advances in dental technology, and while they are not as painful, they can lead to occasional injuries. You may knock your mouth, and wires may come loose and then bump up against your gums or the side of your mouth.
If this occurs, you may need to see your local dentist, Chandler, AZ, because attaching braces is not something you should do yourself.
Chipped or Missing Teeth Fixed with Chandler, AZ Restorative Dentistry
Knocking a tooth off can lead to immediate discomfort, which will subside but feel strange for a few days. Your local dental practitioner, Chandler, AZ, will recommend tooth bonding or porcelain veneering when the chip is not too bad, and there is sufficient remaining of the original tooth.
Teeth are not likely to grow back, and when you lose a tooth through a sports or work injury, the chance of a gap occurring will be significant. This can cause pain and heavy bleeding right in the beginning, but this should stop.
When you consult your dentist, the way to solve this problem is to have a dental implant with a crown to fill the gap. This will eliminate the artificial alignment of the teeth surrounding the hole when you move to close the gap.
Finding the Ideal Restorative Dentistry Clinic in Chandler, AZ
Sometimes you may think it is challenging to find a dentist in case of an emergency or if you just want to find a dentist who possesses the right skills for cosmetic dentistry. While you may have to spend hours looking in phone books or the Internet to identify a dentist is near you and who offers the services you require, it is not always easy to find one. It is much more efficient to have a number at hand.
Contact Martin Dental for all emergencies, family dentistry, cosmetic dentistry, and all other services that are a specialty.
Alternatively, you can fill out the form below to respond to your needs.
By the time you meet your doctor, you find that in Chandler, AZ, you have the best restorative dentist and support team for all your family dentistry needs.

Fill in the form for a quick response