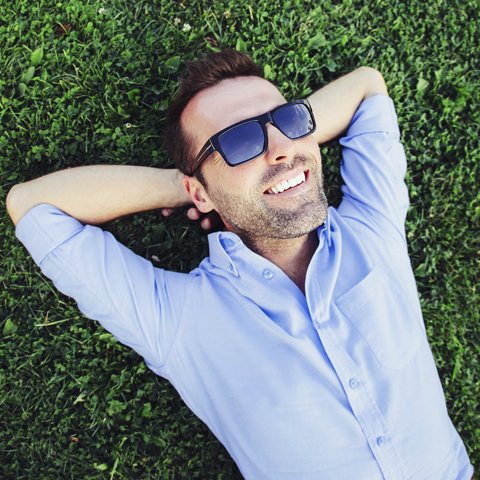 A 100% Stress-Free Dental Experience
Do you suffer from dental anxiety? If you avoid dental appointments or dread them to no end, it might be time to experience the magic of sedation dentistry.
Many patients experience at least a little nervousness or concern before a dental appointment, but others have full-blown anxiety. This encompasses approximately 30-40 million Americans who may not be receiving the dental care they need, and if they are receiving it, they may absolutely hate it!
Dr. Martin wants to give you a far better dental experience at Martin Dental. First and foremost, we create a caring atmosphere here. Next, we always use a gentle and conservative approach when administering any treatment, combined with advanced technology to optimize your safety.
Some patients need just a little more than proper care and patient amenities to have a great dental visit. If you're one of those patients, come talk with Dr. Martin about sedation dentistry.
Patients who may benefit from dental sedation include:
Those with dental anxiety or fear
Patients who have difficulty sitting still in the dental chair
Those who do not numb easily with local anesthesia alone
Individuals with an overactive gag reflex
Among others
Dental care is pivotal, and preventive care is best. If we can get you in for your regular dental appointments, we can increase your comfort and change your life.
Nitrous Oxide
Also known as laughing gas, nitrous oxide is an easily regulated sedation option that helps patients feel calm and even euphoric. All you have to do is show up and wear a breathing mask over your nose. Once we remove the mask, the effects of the nitrous oxide will quickly vanish.
Oral Conscious Sedation
Patients who have moderate to severe dental anxiety may prefer oral conscious sedation. Dr. Martin will prescribe a pill that you can take one hour before your dental appointment. By the time you get into your chair, we guarantee you will feel relaxed and detached!
IV Sedation
Need a deeper level of sedation than oral conscious offers? IV sedation pulls the patient into a deep sense of ease. The patient will not remember any sights, sounds, or smells from their visit.
One of Dr. Martin's favorite parts of being a dentist is giving patients a better relationship with dentistry. Let's talk today to determine if dental sedation could be helpful for you.