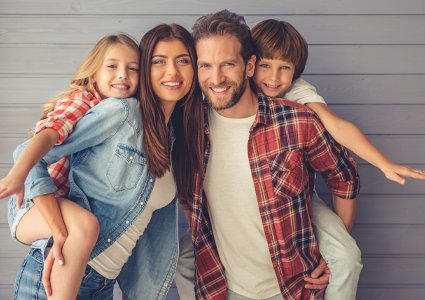 Preventing Complications, Preserving Comfort
At Martin Dental, we can give you a strong foundation for great overall health. Dr. Martin welcomes patients of all ages. You can expect comfortable and gentle care every time you visit.
We want to get to know you and your loved ones, and make sure we are on the same page with your concerns and goals. Once we understand your needs, we will customize your family dentistry care.
Services We Offer
We go above and beyond to make standard services extraordinary. We provide everything you need to maintain a healthful smile.
Tooth-colored fillings
Cleanings and polishings
Root canal therapy
Gentle tooth extractions
Periodontal (gum disease) treatments
Cavity prevention
Protective exams with advanced diagnostic technology
Long-lasting dental implants
Our primary goal is to keep your teeth healthy so you never need invasive procedures. If you have a damaged tooth, we can restore it with crowns or replace it with our beautiful dental implants.
Of course, we know how important it is for you and your loved ones to feel at home when you visit the dentist. We pair compassionate care with safe sedation dentistry so you can undergo any treatment fearlessly.
How often Should I See my Dentist?
We encourage all of our patients to visit us at least once every six months. During your routine appointments, Dr. Martin will provide a thorough dental exam to ensure that your smile is in good health.
If we notice damage, decay, disease, or any other complications, we will work with you to develop a treatment plan. Rest assured we will only recommend treatments that significantly benefit your overall health.
If you have any concerns now about your smile, contact us as soon as possible so that your treatment will be more conservative and comfortable. If you have any questions about our office, please give us a call today.
A Better Dental Experience
We focus on creating a stress-free dental experience with customized care and a cutting-edge sedation center. We love creating healthy smiles here in Queen Creek. To schedule your appointment, call our office today!