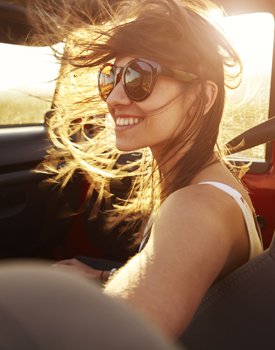 Helping you Smile More with Cosmetic Dentistry
When you elevate your smile's aesthetic, you increase your self-confidence, better your social skills, and discover a more positive outlook on life. Modern cosmetic dentistry merges advanced technology with detailed design. Dr. Brett Martin has the skill set to give you an incredible smile after just a few appointments.
What are Porcelain Veneers?
Veneers are thin shells that are designed to look like healthier versions of your natural teeth. Dr. Martin will bond the shells to your teeth to disguise all kinds of imperfections. Dental veneers can cover:
Discoloration or hard-to-whiten teeth
Chips and cracks
Misshapen teeth
Crooked teeth
Gaps between teeth
With porcelain veneers, you can make all kinds of changes to your smile and transform it into the smile you've always wanted.
What Can I Expect from Whitening?
Over-the-counter whitening kits include diluted whitening agents that won't give you the sparkling results you expect. Here at Martin Dental, we provide in-office and take-home customized whitening treatments for brilliant results.
Need a Convenient Way to Straighten Crooked Teeth?
Invisalign is a brand new way to experience braces. Invisalign braces are smooth plastic aligners that are virtually undetectable on your teeth. You can achieve straight, beautiful, and healthy teeth without changing your lifestyle or habits.
Unhappy with the Shape or Size of your Teeth?
Dr. Martin can contour the teeth with bonding or veneers. Taking an artful approach, we can fill in cracks, chips, and craters. We will gently reshape your teeth and give you a more unified smile.
How does a Smile Makeover Work?
For many patients, a single cosmetic dentistry treatment will instantly enhance their smiles. If you have several imperfections, we want to work with you to design a smile makeover plan. We strive to provide you with treatments that will be comfortable and affordable!
Revitalize Your Look!
Don't live with a smile that you don't love. Imagine how much you'll be smiling with a bright, white, and even smile. Dr. Martin loves doing smile designs to create a beautiful smile that you didn't even know was possible.
To schedule your cosmetic dentistry consultation at Martin Dental, give us a call today!