Finding a New Dentist in Chandler, AZ?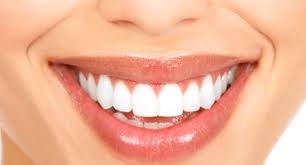 Families move around the country, either between states or from the outside.
One of the first things they have to do is find doctors and their accessible family dentist, Chandler, AZ.
Sometimes it can take them years to locate the ideal place where they can get family checkups or emergency dental treatment.
While many dentists are nearby, getting the right one can be much more difficult. One of their main concerns will be the services they offer.
Here you can learn more about finding your ideal family dentist, Chandler, AZ
Dental Services on Offer in Chandler?
While most dentists offer a variety of services, you will need to locate a local dentist who is affordable and can maintain your smile with confidence. The default services would include wisdom tooth extraction, root canals, whitening and Invisalign, family dentistry and cosmetic dentistry.
Some other services will require further skill in their implementation, like veneers, restorative dentistry and dental implants.
How Do I Meet My Chandler Dentist
If you are new to this area, you will need to visit your local dentist, Chandler, AZ, to schedule appointments for you and your family, or to visit the dental clinic and see if you have a great feeling and instincts say it's the local dental clinic for you.
All dental clinics are only as good as the dental surgeon and his support staff. Even before you meet the dentist for the first time, you will meet the office coordinator and their assistants. Most times, it is these you have more communication with.
Affordable Dentist Chandler, AZ is Open for You
One of the most important factors is not only the care you receive from your local dentist but also his or her customer service.
Courtesy and helpfulness are part of the package; however, you may find that some local dental offices go the extra mile to care for their patients.
Urgent dental problems, most times, can't wait until the next day, so being able to call on the support of your local dentist outside of business hours is a bonus.
New patients are always welcome to visit their local dentist. So, to make sure you are part of the family as soon as possible, you can quickly contact Martin Dental direct, your local emergency dentist in Chandler, AZ. Alternatively quickly fill out the form below.
One of the dental expert's care team will be in touch to go through everything about your new family dentist.
Here you can read our latest customer reviews and how they think of our services SoTellUS: https://sotellus.com/reviews/martin-dental/

Fill in for a rapid reply