What Can My Chandler, AZ Cosmetic Dentist Do for Me?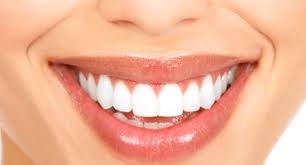 Once you decide to treat yourself to get back your smile with confidence, you need to speak to your dentist so he can come up with your treatment plan.
Most times, cosmetic dentistry may require only one dental procedure or several procedures that change your entire appearance. Cosmetic dentistry can improve the way you look when you smile.
Here you can find out more information on, "What can my Chandler, AZ cosmetic dentist do for me?"
What Does a Chandler Cosmetic Dentist Do?
Once you have expressed the need for an experienced cosmetic dentist to achieve your smile, they will establish a strategy program, which includes all the possibilities of the makeover you are looking for. They will also tell you how long all the operations will take.
They will personalize each cosmetic dental restoration treatment plan for each patient since each patient's aesthetic requirements will be distinct.
Options for Chandler, AZ Cosmetic Dentistry
The details below comprise many of the essential smile treatments incorporated into a smile transformation treatment program.
Patients must be aware they may require routine dental treatment before having cosmetic dental surgery - an illustration of traditional dental surgery, which comprises a thorough cleaning.
Veneers: Porcelain veneers, also referred to as dental veneers, can be incorporated into a cosmetic dentistry enhancement treatment program.
Veneers may mask a variety of defects in the front teeth and are flexible, meaning that they may hide chips and cracks. They can also change the size and shape of teeth.
Patients who opt for porcelain veneers often choose tooth-colored fillings to enhance their image when they smile.
Crowns: Tooth crowns can often be a part of cosmetic dentistry treatment plans for patients with weak and damaged teeth. Crowns can not only be used to improve the appearance of a tooth but also to prevent a broken or weak tooth from being permanently lost.
Because a healthy mouth is a mouth with complete teeth, we often use a crown for both esthetic and preventative reasons.
Where to Find Cosmetic Dentistry in Chandler, AZ?
When you are thinking about using cosmetic dentistry to restore your smile, this is the perfect time to take action.
Many people lead hectic lives, which may make it difficult to locate their local dentist or make regular dental appointments. Make your appointment with the number one dental clinic in Chandler, AZ. Contact Martin Dental Clinic for cosmetic dentistry or fill in the quick form for a fast response from one of the team.
Please read what others have to say about our services SoTellUS: https://sotellus.com/reviews/martin-dental/

Fill in for a quick reply