Affordable Dentist in San Tan Valley AZ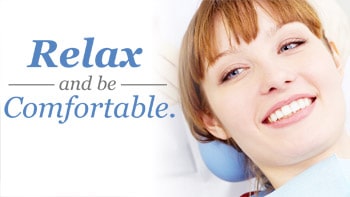 If nervousness is something that comes over you when it is time to go to the dentist, you aren't the only one. You may fear the visit will cause pain or maybe you haven't been for a while and you are afraid of what your dentist may find. Whatever the reason, when you find the right dentist AND the right dental team, you are in good hands. The more you delay going, or even just don't go, the higher risk you are for dental problems. And dental problems can make all future dental appointments even more difficult. Affordable Dentist in San Tan Valley AZ
When you see your dentist often, it can make the entire process much easier on so many levels. One of the main things to remember when it comes to dental anxiety is to SPEAK UP!
When you have anxiety about something, sharing your feelings can make a world of difference. If you find yourself feeling tense or anxious, get your concerns off your chest. Your dentist and the rest of the dental team will want to know your concerns so that they can treat you the best and right way. #martindental
Tell your dental office about any anxiety you have when you book the appointment. The receptionist will make a note of it and remind the dentist and staff about your anxiety when you arrive. If you have had a bad experience in the past, share it.
Ask questions! Sometime when you know what is coming it can help alleviate any fear of the unknown.
Have an agreed upon signal. For example, raising your hand if you need to take a break during a dental exam. Affordable Dentist in San Tan Valley AZ
If pain is ever felt, even with a local anesthetic, speak up and tell your dentist. Some patients feel embarrassed about pain tolerance and they do not want to interrupt during the procedure. Talk about pain level before any treatments start. #smilewithconfidence Communication is key to helping you feel more comfortable.

free consultation