Best Family Dentist in Queen Creek AZ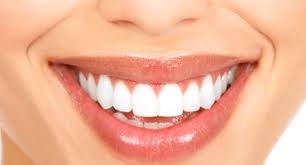 If you are looking for a complete smile makeover, we've got you've covered! Somethings to take into consideration will be your facial appearance, skin ton, hair color, teeth (the color, width, length, shape), gum tissue and lips! A smile makeover will be performed for many reasons and can be customized according to your unique considerations! Best Family Dentist in Queen Creek AZ
So, what do you like or dislike about your smile? These things your cosmetic dentist will want to review with you to help improve your smile. Here are just a couple:
Tooth Color: If you have silver or amalgam dental fillings, we can replace those with natural, tooth-colored composite restorations. Teeth whitening can help improve the color of stained or dull teeth. These are very important considerations during the evaluation and also preparing for other procedures like veneers, crowns, bridges, composite bonding or dental implants. When you are thinking of your teeth color, keep in mind that dark or discolored teeth may suggest an aged mouth. #martindental
When a person has a well-shaped smile that also has bright white teeth, it gives off a youthful appearance. The shade selected will be carefully evaluated with consideration given to the tone and color of your face and hair. A good cosmetic dentist is skilled enough to find the right balance between providing you with a brighter and whiter smile but also maintaining a very natural tooth color. Best Family Dentist in Queen Creek AZ
Alignment and Spacing: When teeth are crooked, overlapping or have gaps, they can be straightened or aligned with orthodontics or Invisalign. But another option is veneers. #smilewithconfidence
Missing Teeth: Having one or more missing teeth can negatively affect the appearance of your smile. It also will affect your bite and increase your risk for tooth decay. Replacing missing teeth is an integral part of oral health and facial esthetics. Replacement can happen with implants, bridges, or partial dentures.

free consultation