Can Chandler, AZ Invisalign Dental Specialist Care for Me?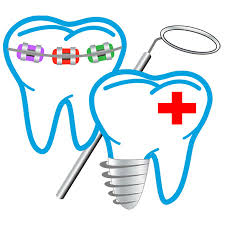 It upsets many people for years because they cannot get the one thing they are looking for. A smile with confidence appears to pass them by, and not always by a fault of their own.
While braces are popular, they are not always the best solution for lots of people. However, you can find another solution, which brings excellent results without a mouth full of braces.
Invisalign are the best solution for people who are not keen on braces; therefore, here is some further advice to help answer the question. Will my Chandler AZ deliver Invisalign for me?
How Invisalign Can Do Its Job
The new 3-D feature uses state-of-the-art machines to custom print straighteners. These lie on your teeth, and because they are transparent, they appear unseen to most people.
These will fix by their treatment, and each kit will progressively shift your teeth to the next location.
The subsequent set will then replace each previous one to adjust the teeth in the least invasive manner conceivable. This Invisalign aligner enables users to correct their teeth and regain a beautiful, natural-looking smile.
What are the Chances of Pain from Chandler Invisalign?
A Chandler, AZ Invisalign Dental Professional, will ensure the aligners are in place and work, as they must achieve the desired results.
Invisalign is not unpleasant! While several patients claim they felt uncomfortable adjusting to the alignment pads during their first few days, they encountered heavy force on their teeth as the alignment pads worked.
This is routine and goes against any orthodontic strategy they use to reposition their teeth.
Invisalign Delivers Benefits without Seeing Braces
They manufacture them from body-safe plastic. And this makes them more comfortable than just wires and supports.
They are tailor-made by your Chandler, AZ Invisalign dental professional. Besides the fact they are relatively invisible, there is virtually no pain when using the Invisalign aligners.
One separate element is that these are detachable so you can clean them precisely while keeping a healthy oral hygiene program at home.
Is Invisalign Aligners Ideal for Me in Chandler, AZ?
One of the finest means to determine if this solution is sufficient for you, you need to see your local dentist in Chandler, AZ, to establish you have the correct professional concerned.
To find out more, you can contact Martin Dental, your local dental veneer specialist here, or you can quickly fill out the form below, and one of the expert's best dental care teams will be back in touch to go through everything with you about your dental care requirements in Chandler, AZ.
Please read what others have to say about our services SoTellUS: https://sotellus.com/reviews/martin-dental/

Fill in the form for a speedy response