Can Dentistry Expert Chandler, AZ Fix My Smile?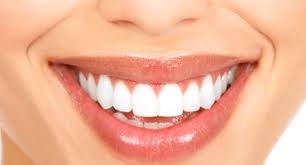 When teeth are crooked, often people use veneers over braces, which can take several months to fill in gaps and straighten teeth.
Is a narrow gap in your teeth bothering you? Do you have teeth that are crooked although you don't want to deal with your dentist? Maybe you want a more comfortable option.
When you're struggling with this type of dental problem, read on for more advice on veneers and how the best dentistry expert, Chandler, AZ can confidently regain your smile.
Will Best Dentistry Professional Use Veneers?
Veneers are not the solution for those who have severe dental issues like cavities or bruxism. Veneers are made of porcelain or composite resin.
Dental veneers comprise thin, custom-made facings that are adhered to the surface of the teeth to change their look. Porcelain veneers are resistant to staining to a point and imitate real teeth more than their composite resin counterparts.
They cost more, but for many people, these additional costs are worth it. Both types are reasonable solutions for treating many other dental problems by your local dentist, Chandler, AZ.
What Will a Chandler, AZ Dentistry Expert Fix with Veneers?
Veneers provide a better way of altering the tooth color and shape than crowns. Other issues they can resolve are tooth imperfections such as misaligned teeth, gaps in teeth, teeth that are uneven or irregular, broken or chipped and stain or discolored.
Is Veneers an Easy Dentistry Fix to Care For?
Once you have veneers, you must follow a rigorous oral hygiene program. When they become loose, this can cause problems since part of the original tooth is filed off so they will fit over the top.
Veneers Chandler, AZ is the right solution; however, they are not something that fixes any problems with the parts of your real teeth.
When you maintain your teeth properly, veneers can last up to fifteen years before they eventually need to be replaced. This requires brushing your teeth regularly twice a day and avoiding foods and drinks that are notoriously staining your teeth. When these are unavoidable, they recommend it that you clean your teeth after consuming them.
Where is the Best Dentistry Expert in Chandler, AZ?
You can find any dentist who will fit veneers, yet you need to find a dentist who specializes in this kind of treatment. Like other patients of the Martin Dental clinic, they found the best dentistry experts for their procedures.
To find out more, you can contact Martin Dental family dentist direct here, or you can quickly fill out the form below, and one of the expert's best dental care team will be back in touch to go through everything with you.
Continue reading what others say about our services SoTellUS: https://sotellus.com/reviews/martin-dental/

Fill in the form for a speedy response