Can a Chandler, AZ Affordable Dentist do Veneers?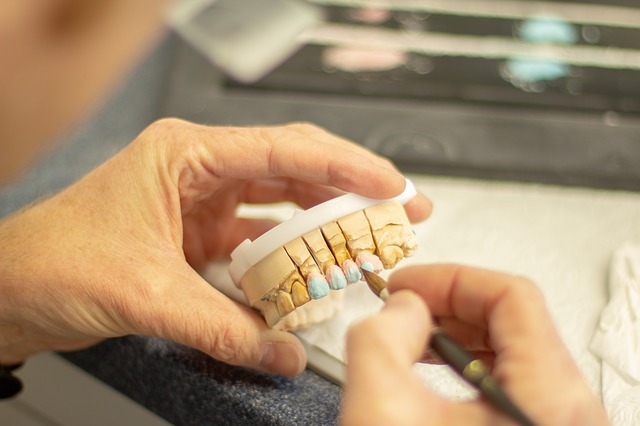 Dental veneers are a possible remedy for achieving the desired appearance. Oral veneers are the preferred choice of patients who have chipped teeth, a space between their teeth, or have poorly formed teeth.
Dental veneers are thin veneers, which are glued to the teeth to give them a more natural look. Martin Dental offices provide a selection of dental veneers for you to choose from. Talk to your local Chandler, AZ dentist about the best solution for you.
Dental Veneer Benefits
If you would like to #Smilewithconfidence, Veneers are a very straightforward solution. Veneers are thin layers, which are placed over the front of the tooth that is visible. They resemble natural teeth and can be used to correct a wide range of dental problems, such as
Tooth stains and that cannot be whitened with bleaching.

Worn or chipped teeth

Deformed or warped teeth

Significant gaps between the front upper teeth or uneven gaps
They make these veneers of either porcelain or composite resin. Your local dentist will assist you in selecting the best material to suit your needs. Each veneer has its benefits.
What Should I Know About Dental Veneers?
There are several things to know before having veneers fitted to your teeth.
They can break with too much pressure, so avoid biting into hard objects.

It can take a while to become accustomed to veneers. At the time of fitting, you will need to advise the dentist if they don't feel right. They can correct the dental veneers Chandler, AZ before you leave.

You will need to maintain a healthy oral hygiene program after having your veneers fitted. Even with these, you can still get cavities behind them in your healthy tooth.
Finding Dental Veneer Affordable Dentist Chandler, AZ
The choice of the dentist has to be someone who has a wealth of expertise in many procedures. There are many in the area, and merely choosing the most affordable dentist that Chandler, AZ has to offer, is not always the best option available. To find out more, you can contact the team at Martin Dental, or you can fill in the form, and they will make contact at a suitable time.
You will find dental veneers are a great choice, and before long, you will show off your #smilewithconfidence like the rest of the happy clients.

Fill in the form for a quick response