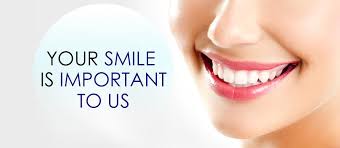 When there's anything to frustrate people, it is their teeth, which aren't ideal.
However, there is one additional option that works great without a mouth full of braces and is the crucial ingredient in tooth alignment.
Invisalign is still in the early stages, and many patients wonder if Invisalign is suitable for them.
Here are some pieces of information to help you understand how your Chandler, AZ Invisalign dentist will help bring back your smile with confidence.
Chandler, AZ Invisalign Dentist Makes Sure There's No Pain
Invisalign is, for sure, not uncomfortable! While some patients have reported uneasiness in adapting to their aligners; in the first few days. Many also experienced some pressure on their teeth while the aligners were working.
A Chandler, AZ Invisalign Dentist, makes sure that these aligners fit and work because they should give the required results.
How Will My Invisalign Do Their Job?
Using advanced 3D printers, the new technology can print bespoke alignment devices. The alignment plates rest on the teeth, and being transparent, are invisible to most people.
They enhance your teeth during treatment, and with each set, your teeth are progressively shifted to their adjacent position.
We replace each set with the next one to align your teeth as unobtrusively as possible.
Will Invisalign Deliver the Best Results
Despite being reasonably invisible, judging by the name Invisalign, you will have no pain when wearing it.
The pleasant thing is nothing can be caught on any wire, and your teeth stay cleaner than with traditional braces because you can usually floss and clean your teeth.
Invisalign can also be an excellent option for people who engage in contact sports.
Finding Dental Care with Chandler, AZ Invisalign Specialist
One of the best ways to figure out if this is enough for you. You need to see your local dentist in Chandler, AZ, to determine if you have the right specialist.
To find out more, you can contact Martin Dental family dentist direct here, or you can quickly fill out the form below, and one of the expert's best dental care teams will be back in touch to go through everything with you.
Continue reading what others say about our services SoTellUS: https://sotellus.com/reviews/martin-dental/

Fill in the form for a speedy response