Chandler, AZ Smile with Confidence is There for Everyone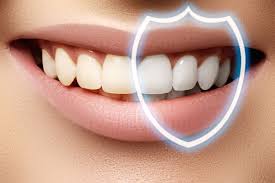 Regardless of your age, you can do things to regain your smile with confidence. Aging takes a heavy toll on our teeth and can lead to individuals feeling bad when they slowly fall apart.
By age 50, on average, most Americans have lost eight teeth. However, this is not one problem with wisdom teeth. Therefore, instead of accepting the fact that you will grow old with dignity and accept the fact that you have fewer teeth, take it as a chance to improve.
You can find the best Chandler, AZ dental care at your Martin Dental Clinic.
Chandler, AZ Orthodontic Dentist Improves Dental Care
When your gums and teeth are healthy, you may undergo orthodontic treatment to help align your teeth and achieve a perfect smile irrespective of your age. Invisalign is one of the current favorites.
Some famous faces wear invisible braces at forty-five and over sixty. They are there to correct the brilliant smile, and no one ever questioned them. When your teeth are the right size, the gaps are easier to clean and maintain. When you have a lot of missing teeth, the next step is Chandler, AZ implants.
Veneers Chandler, AZ Dental care Correct Front Teeth
Over the years, your teeth undergo a flood of abuse. As you age, you may find chips; cracks with stains becoming more common as your teeth get brittle. A primary factor is the loss of enamel.
Veneers are a great option but have the disadvantage of being only good on the teeth you see when you smile. When you reach the rear teeth, you may want to look at dentures or Chandler, AZ implants.
Dentists bond veneers to ground down teeth and then shaped to fit the surrounding ones. These are long-term solutions, but they do nothing to the tooth underneath if cavities settle down.
Chandler, AZ Dental Care Replaces Lost Teeth
Any dentist who has been highly qualified in dental implants can propose these implants. Although there are other single implants, you can have, when you are missing many teeth, you had better choose the ultimate solution.
With the Chandler, AZ. They need only four implants for each jaw to anchor a full arch of new teeth. These eliminate further cavities and dentures that slip. You can smile and chew as you used to when you were much younger.
Finding My Best Dental Care, Chandler AZ
Heading off to your best dentist, you'll quickly discover options, and how you get the best care for your teeth.
To find out more, you can contact Martin Dental family dentist direct here, or you can quickly fill out the form below, and one of the expert's best dental care team will be back in touch to go through everything with you.
Continue reading what others say about our services SoTellUS: https://sotellus.com/reviews/martin-dental/

Fill in the form for a speedy response