Dentist near Me Scottsdale AZ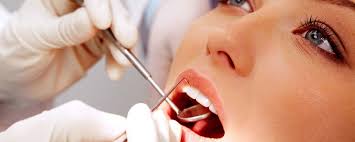 #smilewithconfidence Just like the name suggests, dental bridges are designed to bridge a gap between healthy teeth where a tooth or teeth may be missing. To have a bridge placed, it usually requires at least two dental visits. There are three dental bridge options, but patients must have good oral health and strong bone support in the jaw to wear them. If someone has poor dental hygiene, they may not be a good fit for a dental bridge. Dentist near Me Scottsdale AZ
Traditional Bridges
This type of bridge consists of two abutment teeth and one or more pontic teeth between them. The natural teeth are the "abutment" and the "pontic" teeth are the false teeth. This is the most common type of dental bridges and are usually made of ceramic or porcelain fused to metal.
Cantilever Bridges
There are times when the natural teeth are only present on one side of a missing tooth. If this happens, your dentist may fit cantilever bridges. They are like traditional bridges, but this bridge will only be attached on just one side. Dentist near Me Scottsdale AZ
Maryland Bridges
This type of bridge is also called a resin-bonded bridge. This type of bridge is usually recommended for replacing lost teeth at the front of the mouth. With this type of restoration, the false teeth are fused to metal bands, and then they are fixed to the natural teeth with resin cement. #martindental The Maryland bridge is not as strong as the traditional bridge, so there is a higher failure rate if used for more than one tooth.

free consultation