How Can My Chandler, AZ Dentist Replace a Gorgeous Smile?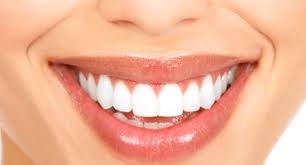 There are a few opportunities for recovering a complete array of teeth you can be proud of, even though these differ person for person, and how they will be fitted. It can take a lengthy discussion with a local dentist to figure out the finest course of action to restore missing teeth, and which will be the most beautiful dental replacement choice.
The collection on display can include crowns, bridges, dentures, and the recent favorite of dental implants. Here we will review the primary choices and determine what they can do for you to take back your smile with confidence with your cosmetic dentistry expert, Chandler, AZ.
Chandler, AZ Dentist Uses Crowns and Bridges for a Few Missing Teeth
If you just have a few missing teeth, then a dental crown or bridge may be a recommendation from your local Chandler, dentist.
Here they will place an implant in your jaw, and when it heals, they will put the crown from above. If two or more teeth are missing in the same place, a bridge will be a better choice.
In this case, the gap is filled in the same way. They will insert two implants, one on both sides of the divide. When they heal, they will attach a bridge to them.
The drawbacks of crowns and bridges are they do a lot of work, and for each tooth, this means a dental implant. Compare this to full dental implants, which require only four implants in each jaw.
Local Chandler, AZ Dentist fits Full Dentures
Dentists can recommend dentures if there is considerable tooth loss. While you can have a full arch on the top, bottom, or both, they appear to be a brilliant solution. Many wearers of dentures soon find out they suffer from irritation, or the dentures fall out of place, and it needs unique adhesive to keep them in position.
You can have a magnificent smile, but when you come to eat, often, there can be food particles that become trapped and cause discomfort, which is something you never feel with Chandler, AZ implants.
One more major downside to dentures is they speed up the deterioration of the jawbone. When you lose teeth, if you have remaining ones, these move out of position to close the gap. With no teeth, the bone density in the jaw weakens. Dentures can speed this up, so over time, the condition becomes worse.
How Can I Find a Chandler, AZ Best Dentist?
Many individuals need help to determine which the best procedure is for them. They can often spend hours scouring around for the best dentists, yet never concluded, which is the best one to meet their needs, or they find out they don't quite get the answer they are looking for regarding their dental surgery.
To be sure, any patient gets the best information, they can contact Martin Dental here, or they can fill in the quick form below, and the staff will be back in touch with an immediate response.
It is straightforward to schedule an appointment to find out the best option to regain the perfect smile.

Fill in the form for a quick response