How Chandler, AZ Dentist Deals with Sensitive Teeth?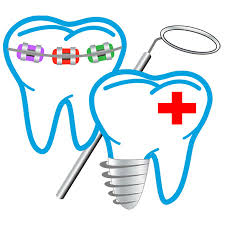 Sensitive teeth can be troublesome. So why do you experience pain when you eat, drink or brush your teeth when you shouldn't have to? Martin Dental in Chandler, AZ, is an expert in both cosmetic and general dentistry and is available for all your dental care needs related to sensitive teeth.
We are here to help prevent the unnecessary pain that comes with sensitive teeth. Here are some bits of information about how to improve your local Chandler, AZ dentist combat sensitive teeth.
Causes of Sensitive Teeth in Chandler, AZ
Excruciating pain occurring in sensitive teeth can interfere with day-to-day functioning. There are specific dental issues, which can cause tooth sensitivity and made worse by the actions we take if we are not aware of them. Among the issues causing sensitive teeth are:
Cavities or exposed roots of the teeth

Gum disease or periodontal disease

Cracked teeth or worn enamel
At Martin Dental, your friendly dentist will help diagnose the cause of your sensitivities to provide the best dental care.
Best Ways to Decrease Sensitivity in Teeth Chandler, AZ
Establishing a protective layer around your teeth reduces their sensitivity, and some techniques can be helpful. When co-operating with your dentist, you can develop the most effective dental plan for decreasing and preventing tooth sensitivity. A combination plan can include:
Toothpaste: One easy method for you to have a role in reducing tooth sensitivity is by finding a toothpaste that concentrates on it. It can contribute considerably to reducing sensitivity to irritation and pain. However, your dentist can recommend the best toothpaste that meets your requirements.
Fillings from best dentist, Chandler, AZ: When cavities appear in your teeth because of food residues that combine with bacteria, they need filling to avoid the disintegration of your tooth fabric.
Fluoride: With fluoride toothpaste and dental rinses, your dental professional may advise you to have fluoride treatment at the surgery or to take gel impressions from your teeth to have regular treatments to strengthen your teeth back home.
Gum grafting in a local dental clinic, Chandler, AZ: When gums recede and expose the root of your teeth, a professional periodontist may insert gum tissue grafts that encourage healthier teeth and diminish sensitivity.
Root canal Chandler, AZ: To restore the structure of your teeth following an abscess inside your tooth, root canal treatment provides a positive long-term solution.
Finding Dental Care to Resolve Sensitivity in Chandler, AZ
Co-operating with your dentist to develop a specific treatment plan for your particular requirements and to address the sensitivity of your teeth also makes sure that there is no underlying issue. Avoid living with all the unnecessary pain of sensitive teeth.
To find out more, you can contact Martin Dental family dentist direct here, or you can quickly fill out the form below, and one of the expert's best dental care teams will be back in touch to go through everything with you.
Continue reading what others say about our services SoTellUS: https://sotellus.com/reviews/martin-dental/

Fill in the form for a speedy response