Martin Dental AZ: Dentist Queen Creek, AZ
Many individuals don't enjoy visiting the dentist. On occasions there is no way you can get away from this, but there are things you can do to delay the trips because of bad oral hygiene.
If you want to prevent frequent trips to #meetthedentist then carry on reading to make sure you follow the guidelines for a good dental cleaning schedule.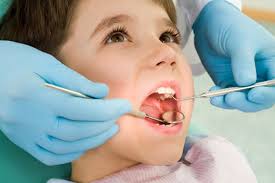 Dentist Queen Creek, AZ Dental Guidelines
If you want to prevent gum disease, and tooth problems here's how!
Brush your teeth twice daily, make sure you use fluoride toothpaste
Floss at least once a day to prevent tartare buildup
Don't skip regular dental visits for checkups and cleanings @martindental
Eat a well-balanced diet and cut out sugary foods and drinks
Stay away from any tobacco products, chewing tobacco and smoking are the prime culprits
Making sure you clean your teeth and gums with a soft toothbrush is the best Dentist Queen Creek, AZ advice you will be given.
How to brush and floss by your local Dentist Queen Creek, AZ
Proper brushing and flossing is an important part of good oral health. Here is a quick overview: brush your teeth on all sides every day, using a soft-bristled brush with fluoride toothpaste. Use little circular motions and short back and forth strokes. Thoroughly and gently brush across the gum line. Tongue scrubbing also helps.
At the same time as brushing, you must floss. This will maintain healthy gums. When you are flossing, it eliminates plaque and tartar along with the foods which your toothbrush cannot reach. Be certain to rinse your mouth after flossing.
What happens if my gums bleed when cleaning teeth?
When brushing or flossing your teeth damages your gums and makes them bleed, speak to your local Dentist Queen Creek, AZ. They can take a look and may suggest a mouth rinse which fights bacteria in order to control plaque and swollen gums. Oral mouthwash can be used in conjunction with brushing and flossing to help support good oral health.
If you have difficulty in brushing your teeth, maybe because of arthritis or other complaints which may limit movement, it can be helpful to use an electric toothbrush.
Contacting Your Local Queen Creek Dental Services
If you require more assistance with your teeth, or you need a regular dental checkup, this can be very easy to sort out and arrange.
You can contact the dental team @smilewithconfidence or fill in the form below and we will get right back to you in the shortest possible time.

Complete for your free consultation