Queen Creek AZ Family Dentist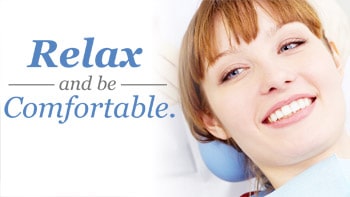 When it comes to children, safety is a parent's top consideration. The same is true when speaking of dental sedation. Sedation may be recommended for long, complex procedures and for patients who are young or nervous. Sedation is normally a very safe procedure.
Types of Sedation
The three major types of sedation are oral sedation, nitrous oxide and intravenous sedation. According to the Children's Hospital of Pittsburgh of UPMC, oral sedation is taken by mouth or through the nose right away upon patient arrival. The medicine usually will take 20 minutes to work. Oral sedation will not put a person to sleep, but it keeps them calm and relaxed. Queen Creek AZ Family Dentist
Nitrous oxide (also known as laughing gas) can help children remain calm. A mask will deliver a mixture of nitrous oxide and oxygen. Within five minutes, the patient will relax and experience a euphoric feeling. Once the procedure is over, pure oxygen is given to the patient. #smilewithconfidence This will clear out any remaining nitrous oxide.
Intravenous sedation will be delivered through a needle inserted into the patient's vein. Often times nitrous oxide is used to put a child to sleep before a needle is inserted. The needle is usually inserted in a vein on the back of a child's hand. A tube will then be inserted into the patient's throat to help with breathing. Queen Creek AZ Family Dentist
Before Sedation
The American Academy of Pediatric Dentistry advises parents to explain and prepare a child for a procedure. #martindental Children will tolerate sedation and other dental procedures better this way. Food and drinks will be restricted before sedation, following guidelines closely is key for a safe outcome. Children should be dressed in loose-fitting clothing—this allows dental assistants to attach monitors quickly. A full medical history must be provided and also a list of any prescriptions, over the counter meds or herbal supplements.

free consultation