Relax with Sedation Dentist San Tan Valley, AZ
You may think you or a one of your children has a phobia of the dentist. In fact, the majority of people dread a visit in case their local dentist San Tan Valley, AZ comes up with the news they require a filling or a tooth extraction.
To get around this, you can opt for sedation rather than a local numbing injection. If you feel this is something you or one of your family require, read below for some more information.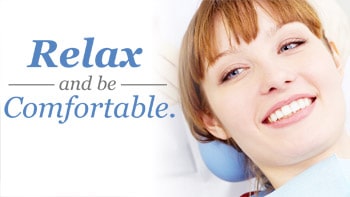 What options are there with a Sedation Dentist San Tan Valley, AZ?
#smilewithconfidence
If you are looking for a more comfortable and laid-back dental visit, medications are available that can help you! While some medications control pain, others can help you relax.
Some of the available medications will even place you in a state of sleep during your treatment. You can talk to your sedation dentist San Tan Valley, AZ to discuss which way is best for you. Which type of treatment is performed in conjunction with your anxiety level will be taken into account when your dentist determines which approach is best for you.
If you have a child, your family dentist in San Tan Valley may recommend sedation or anesthesia to help him or her relax to safely perform the procedure.
What happens during San Tan Valley, AZ sedation dentistry?
Using local anesthesia will avoid pain in a specific area of the mouth during the treatment. It blocks the pain-transmitting nerves while numbing the mouth tissue.
A topical anesthetic may be placed in the area before the local anesthetic is injected. The topical anesthetics can also relieve painful mouth sores.
Anesthesia by injection is used for filling cavities, preparation of teeth for crowns, or treatment of gum disease. Anything more than this then you are a likely candidate for something stronger off your Sedation Dentist San Tan Valley, AZ
What happens after any San Tan Valley, AZ dental procedure?
Frequently, a pain reliever may be necessary after dental procedures. There are two sets of medicine used to relieve pain: non-narcotics and narcotics. The non-narcotics are most commonly used to relieve toothache or pain after treatment. This includes Tylenol, ibuprofen, and aspirin.
Narcotics, such as opioids, target receptors in your brain to alleviate pain.
Finding Out More on Sedation Dentistry in San Tan Valley, AZ
If you want to know more about the best forms of sedation, you can speak with your local family dentist, he will also tell you which are the best forms and how long it should be kept before you dispose of them.
He will also go through all the problems with medications and children who may think they are vitamins or something which isn't harmful.
To contact the dental team @martindental click here! Or fill in the form below and they will get back to you and answer any concerns you have about Sedation Dentist San Tan Valley, AZ

Complete for your free consultation