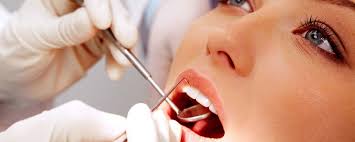 If your tooth is broken, worn-down, chipped, cracked, or decayed, tooth filling is a quick way to restore the damaged tooth.
The goal of the procedure is to even out the surface of the damaged tooth, improve its functionality, and prevent further decay and deterioration.
Here you can find out more about why your San Tan Valley dentist does dental fillings.
Dental fillings have certain benefits:
It is reasonably priced due to most of the materials used.

They usually last 2-5 years. Porcelain or silver dental fillings can last up to 10-15 years, whereas gold dental fillings can last 50 years with good care.

They are very customized for each patient.
How Will I Know I Need Dental Fillings?
You may require a filling if you have sensitivity to hot and cold food/beverages, acidic, sour, or sweet foods, and beverages.

There may be a gap or hole between your teeth that causes food to become trapped. This may require tooth fillings from your San Tan Valley dentist.

Some nerve endings inside your teeth may be exposed, causing sharp pain or discomfort—tooth decay or a damaged tooth that needs filling.

Cavities can cause dark patches on teeth. In addition, cavities can quickly become enormous holes if left addressed.

You should visit your San Tan Valley dentist immediately if you experience intense discomfort when drinking hot, cold, sour, sweet, or acidic beverages. Sensitive teeth can produce long-lasting, throbbing pain. A tooth filling may be required, or you may require further dental operations, such as a root canal, in such cases.

Do you know how a dental filling can last several years depending on the material used? After then, the filling is more likely to be damaged or lost. To replace a dissolved filling, make an appointment with your dentist.
What To Expect In Your Dental Filling Procedure?
Each tooth filling comes in stages.
1# Examining your teeth's X-rays for deterioration
To make the process more comfortable, you may receive a local anesthetic. So, the dentist may remove the injured tooth, clean it of bacteria and prepare it for a filling.
2# Applying the filling
The dentist will place an adhesive material on the prepared area to help the filling adhere. Severe tooth damage necessitates multiple layers of filling. In addition, a unique curing light hardens tooth-colored fillings.
3# Polishing
The final stage is to polish the filling to the desired level of naturalness. Then, your San Tan Valley dentist will advise you to bite down, so the filling is completely positioned and doesn't cause any issues when eating.
Where To Find Expert Dental Fillings in San Tan Valley?
Regular dental appointments and proper dental care will help keep your teeth healthy. Please get in touch with the experts if you find you suffer from any pain.
If you wish to learn more, Contact Martin Dental for expert dental care. Alternatively, you can fill in the quick form for a fast response from the team.
Please read what others have to say about our services.

Fill in for a fast response