San Tan Valley Family Dentist AZ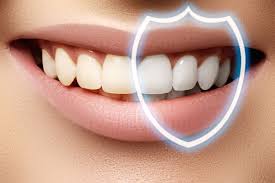 A prepless veneer is a thin layer of porcelain or other strong ceramic-like material that is applied to the surface of the teeth, much like an acrylic nail is bonded to the fingernail. Prepless means that these veneers will require very little, if any, alteration to the existing tooth structure. #smilewithconfidence This type of veneer is intended to strengthen the teeth and improve the appearance of your smile. It can be used to change the color, size, shape, and angulation of the teeth. No matter the veneer, prepless or standard, it should always be fabricated by a licensed dental technician.
So here are a few indications that Veneers are a good option for your teeth. San Tan Valley Family Dentist AZ
If they are discolored or stained
If they have spaced between them or are slightly crowded
If they are chipped, cracked or broken
If the teeth have suffered from excessive wear
Your dentist will usually advise against veneers if the teeth are severely broken down and there is not enough material left to support them. If the teeth are overly crowded, orthodontic treatment will be needed first, then veneers. San Tan Valley Family Dentist AZ
Prepless vs. Standard
Veneers always have to be supported by the underlying tooth structure. The enamel (outer layer) is much stronger than the inner substance (dentin). Your dentist will want to bone veneers to the enamel. When they are bonded this way, they are much more stronger and much more durable. #martindental Veneers are thin, but there still needs to be adequate room for the material so that the restored tooth does not appear or feel bulky. For prepless, there is certain additional criteria that needs to be met for this technique.
Teeth should be slightly retroclined (located more toward the palate or tongue, as apposed to the cheek). This is what will allow enough room for the veneer.
Discoloration cannot be severe
Teeth have to be shaped to allow enough space between them.
Must be enough room on the incisal or biting surfaces of the teeth for both bite strength and aesthetics

free consultation