Sedation Dentistry Queen Creek AZ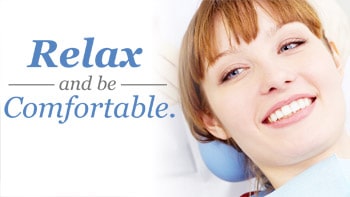 If you are looking for a more relaxed and comfortable dental visit, there are medications available to you that can help! Some drugs control pain but there are other drugs that can help you relax. Some drugs offered even put you into a deep sleep-like state during treatment. #smilewithconfidence You can discuss with your dentist which way is best for you. The type of procedure you are having along with your overall health/allergies/anxiety level will all be considered when figuring out which approach is best for your case. If you have a child, your dentist may recommend giving anesthesia or sedation to help relax them in order to safely complete a procedure.
Using local anesthesia will prevent pain in a specific area of the mouth during treatment. It blocks the nerves that transmit pain by numbing the mouth tissue. A topical anesthetic may be applied to the area before injecting the local anesthetic. Topical anesthetics can also soothe painful mouth sores. Injectable anesthesia is used for filling cavities, prepping teeth for crowns or treating gum disease. Sedation Dentistry Queen Creek AZ
Often after procedures, a pain reliever may be needed. There are 2 groups of medicines used to relieve pain: non-narcotic and narcotic. Non-narcotic are most commonly used for relief of toothache or pain after treatment. #martindental This includes Tylenol, ibuprofen and asprin. A narcotic drug, like opioids, will act on receptors in the brain to relieve pain.
Sedation Dentistry Queen Creek AZ Speak with your dentist on how to secure and dispose of any unused or unwanted or expired medication. If you have children, take the time to speak with them about the dangers of using prescription drugs for non-medical purposes.

free consultation