Smile Proud With Best Dental Care Chandler, AZ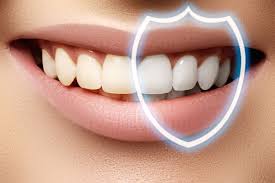 Failure to replace missing teeth leads to adverse side effects such as bone loss, which underpins the overall facial structure.
For many adults, there is a sense of self-doubt or even embarrassment when teeth have been lost, and it affects chewing, speech, and the ability to smile with confidence.
Studies show that American adults are missing over seven teeth on average.
Dental implants are the most long-lasting permanent solution to cure this condition. However, the best dental care, Chandler, AZ, can do more in the meantime.
Best Dentist Chandler, AZ, and Restorative Dentistry
The family dentist may use several methods, depending on the severity, to replace lost or decayed teeth to help prevent oral health risks.
When you have missing, damaged, chipped, or decayed teeth, it is unfortunate because they never grow back.
Your family dentist can offer many restorative dentistry treatments to help you recover your natural smile. These include dental crowns, bridges, dentures, and implants from Chandler, AZ dental specialist.
Best Dental Care Covers Several Missing Teeth
Dental crowns are permanent solutions and function like one of your natural teeth. They will restore your size, shape, and alignment, and are made to match your existing teeth in both color and texture.
They place these teeth like crowns over a ground portion of your natural tooth. After they prepare the original tooth, they cement them into position.
Although they are artificial, they still require care, as the part of the tooth underneath can eventually cause pain or decay, in contrast to all four Chandler, AZ dental implants, because they replace all teeth.
Best Dentist Deliver Best Chandler, AZ Dental Care
While bridges are more affordable than dental implants, they do comprehensive work on the teeth to create anchorage points.
While bridges restore the ability to chew and talk regularly and maintain the shape of your face, eventually, the structure of your natural teeth will be compromised.
A bridge is a restorative dentistry technique that fills gaps created by over one missing tooth. They attach the two crowns to the existing teeth while the prosthetic teeth fill the gaps.
Where is the Best Dental Care Near Me, Chandler, AZ?
When patients get used to the feelings, their eating or talking is not uncomfortable, and the teeth do not slip like dentures.
A dental implant is a definitive solution for patients who need, but don't like dentures. They have implants screwed into the jawbone, and then a full arch of teeth is connected to the jawbone.
Your Chandler, AZ dental implant specialist recommends a regular oral hygiene program, even if they are not real teeth. Your gums may be at risk, so preventive care is best.
If you want to know more, just contact Martin Dental, and one expert on the dental team will guide you through your visit, or you can quickly fill in the form below, and one of the helpful team will be in touch in the shortest time.

Fill in the form for a quick response