Smile with Confidence and Best Dental Care Chandler, AZ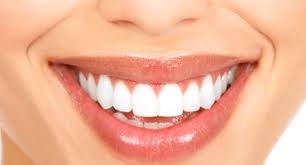 Your family dentist may offer many restorative dentistry treatments to help you recover your natural smile. These treatments include crowns, bridges, dentures, and implants from Chandler, AZ Dental Specialist.
Any failure to replace missing teeth can lead to unwanted side effects such as bone loss, which underpins the entire facial structure.
Many adults experience a feeling of self-doubt or even embarrassment when teeth are lost, and this affects chewing, speech and the ability to smile confidently.
Dental implants are the most long-lasting permanent solution to cure this condition. However, the best dental care, Chandler, AZ, can do more in the meantime.
Restorative Dentistry Chandler, AZ and Best Dentist
The family dentist can use several methods to replace lost or decayed teeth, depending on their severity, and thus prevent dental health risks.
If you have missing, damaged, broken, or caries-ridden teeth, it is unfortunate because they will never grow back. Studies show that American adults are missing over seven teeth on average.
Dental implants are the most durable permanent solution to cure this condition.
Dental Care Cares for Missing Teeth
Teeth crowns are a permanent fix and work like any of your natural teeth. They recreate your size, shape, and alignment and are manufactured to correspond in color and texture to your existing teeth.
These teeth-like crowns apply to ground down part of your natural tooth. After they prepare the original tooth, the dentist cements them in place.
Even though artificial, they still need attention because, unlike all four Chandler, AZ dental implants, the part of the tooth underneath may eventually cause pain or decay as they replace all teeth.
Where to Find My Best Dental Chandler, AZ
Once patients have become accustomed to the sensations, their speech or eating is not unpleasant, and their teeth do not slip like prostheses.
A dental implant is a definitive solution for patients who require dentures but dislike them. Implants are screwed into the jawbone, and they then attach a full dental arch is then to the jawbone.
Your specialist for dental implants, Chandler, AZ, recommends that you follow a regular dental hygiene program, even if they are not real teeth. Your gingiva may be at risk, so prevention is best.
To find out more, you can contact Martin Dental family dentist direct here, or you can quickly fill out the form below, and one of the expert's best dental care teams will be back in touch to go through everything with you.
Continue reading what others say about our services SoTellUS: https://sotellus.com/reviews/martin-dental/

Fill in the form for a speedy response