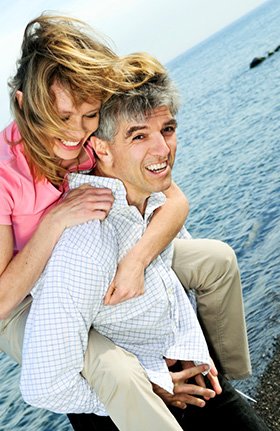 Put Your Smile in the Best Hands!
At Martin Dental, you'll receive expertly executed services, genuinely caring professionals, and soothing patient amenities. On top of all that, you'll get nothing less than the best in dental technology!
Advanced technology allows Dr. Martin to take a closer look at your smile. It also makes your treatments easier and more accurate. If you want the best results possible, you can trust the Martin Dental team.
Digital X-Rays
Instead of developing film in a dark room, we can send your x-ray images directly to our chairside computer monitor. Enjoy benefits like:
Reduced radiation emission
Detailed images that you and your dentist can discuss together
Easy transfer of images for greater convenience
Cone Beam
Our Cone Beam CT Scanner produces 3D images of your mouth. This technology allows us to diagnose you accurately and plan your treatment with ultimate precision.
Intraoral Camera
Intraoral cameras are small and comfortable, and they allow you to become a partner in your own dental care. You can see exactly what we see on a nearby computer monitor. Together, we can make informed decisions to improve your oral health.
3D Printing
3D printing allows us to design your flawless dental restorations with exactness, and then rapidly produce crowns, bridges, veneers, and more.
Digital Smile
With our digital smile design capabilities, you can see what your smile can look like before even committing to treatment! If you're on the fence about cosmetic treatments, or you're wondering what your smile's potential might be, take advantage of our digital smile technology at Martin Dental.
Dr. Martin has a passion for smile design. He wants to give everyone an aesthetic they love. Our digital smile technology takes into consideration all of your facial features and preferences, and allows you to communicate better with your dentist about what you really want your smile to look like.
Don't settle for just any dental office. We take your smile seriously here at Martin Dental, and we give you the dental technology of the future today!