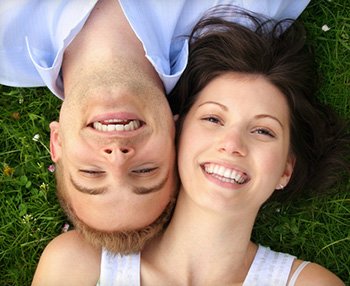 For a Clean, Healthy Smile that Lasts a Lifetime
You may know periodontal disease as gum disease. This malady affects over half of American adults. It is caused by bacteria and plaque building up on the teeth and the gum line.
When the bacteria is not consistently removed, it infects the teeth and gums, and eventually spreads to the bone surrounding the teeth as well. Gum disease is the leading cause of tooth loss, and is also linked to heart disease, stroke, and pregnancy complications.
Don't worry–Dr. Martin is here to help. We use advanced technology to detect and treat gum disease. We can restore your health before greater problems arise.
Signs of gum disease include:
Read, tender, or swollen gums, especially during brushing and flossing
Consistent bad breath or bad taste in the mouth
Receding gum line
Changes in bite or the way your teeth fit together
Other patients may not notice the signs of gum disease. We can help you assess your health at your regular general dentistry appointments.
Deep Cleaning
Scaling and root planing is an effective line of defense against gum disease. Our team will:
Apply local anesthesia to the areas being treated.
Offer sedation to boost your comfort further.
Use a manual scaling tool or ultrasonic cleaner to clean up the bacteria buildup.
Smooth the surfaces of the tooth to prevent future plaque and tartar accumulation.
We will schedule a follow-up visit with you to ensure that you are enjoying maximum health. Some patients may need a few deep cleanings to maximize results.
Soft Tissue Grafting
Soft tissue grafts involve taking small pieces of tissue from areas of the body and surgically implanting them to areas of the mouth that are lacking tissue. Soft tissue grafting can:
Correct dental deformities
Reverse severe gum disease
Cover exposed roots
Prevent bone loss
Improve the appearance of the gums
Reduce pain
If your gums are lacking healthy tissue, soft tissue grafting may help you find success.
We encourage you to keep your teeth and gums clean at home with a diligent at-home care program. Patients should also visit their dentists twice yearly to learn more about their oral health.
Contact Martin Dental with questions or to schedule your next appointment.