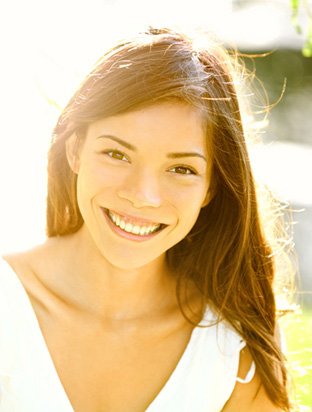 Don't Live with the Symptoms. Let's Find a Solution!
Are you suffering with headaches, migraines, jaw pain, or sensitive teeth? Dr. Martin has a solution.
Many patients don't even consider that their headaches and facial pain might stem from an oral health issue. All of these symptoms are commonly caused by TMJ disorder, or TMD.
TMD stands for temporomandibular joint dysfunction, and it involves the joints on either side of the head that connect the lower mandible to the rest of the skull. TMD may come from an overstimulation of the joints and muscles in the jaw, and it causes:
Frequent headaches or migraines
Jaw or mouth pain
Ringing in the ears
Neck or upper back pain
Grinding, clicking, or popping sounds in the jaw
Discomfort when you open the mouth wide
A locked or stuck jaw
Pain when chewing or biting
We can help you achieve a more natural and comfortable jaw position so that your symptoms will ease and disappear.
Dr. Martin would love to work with you and help you determine if you are suffering from TMJ disorder. Let's find the appropriate treatment for you.
Nightguard Therapy
Some treatment options include jaw and facial relaxation exercises, lifestyle changes, or restorative treatments.One of our easiest and most effective TMD treatments is nightguard therapy.
Your night guard is easy to pop in at night to keep your jaw relaxed and prevent you from grinding and clenching your teeth. The next morning, you can remove them and clean them with ease, and go about your normal day. Best of all, you will live your life without the frustration of TMJ pain.
You can take your night guard everywhere you go to for an easy solution to TMJ disorder.
Let's Talk Today!
Dr. Martin can diagnose and treat your TMJ disorder right here in our welcoming office.
To learn more about treatment for temporomandibular disorder, contact us at Martin Dental today.