Affordable Dentist Fixes Teeth in Chandler, AZ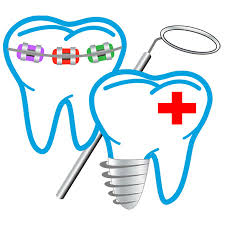 In reality, many dental injuries occur daily with permanent teeth. The majority of us cannot conceive ourselves from losing our adult teeth. Regardless of the reason for a broken or cracked tooth, there is perhaps a solution to remedy the situation.
A knock against the mouth at a sporting event is one of the most common; this can result in cracks or broken teeth, or more severe cases multiple losses at once. If this happens, the teeth must be treated according to the problem; here, you can learn more about how your dentist in Chandler, AZ, can help.
Chandler AZ Dental Care Fixing Broken Teeth
The extent to which a tooth is fixed depends on the extent to which it breaks or splinters. After an inspection by your local dentist, smaller repairs can take a few minutes. This tooth bonding can match the color of your teeth so that it does not appear out of place.
Porcelain veneers are another quick repair possibility. These cover the face of your tooth and once again match the color of your teeth. However, some of the existing teeth have to be filed before they can be inserted.
When the tooth is broken, and the nerve is uncovered, a root canal is created, and the tooth is then crowned. However, the tooth will be completely dead after that, and at some point, you will have to have it treated to keep your smile with confidence.
An affordable Chandler AZ dentist can do this in a single session. However, if you need a temporary crown until the final crown is completed, you will need to take an impression of your bite and have a crown made for about a day.
Find an Emergency Dentist Chandler AZ
There are innumerable dentists scattered all over the area; however, if your repair is more than just a chipped tooth, you will need a specialist who can do emergency dentistry if required.
To be sure, you have the right dentist on your team; you can Contact Martin Dental, your local wisdom tooth specialist, or fill in the quick form for a fast response from one of the team.
Please read what others have to say about our services SoTellUS: https://sotellus.com/reviews/martin-dental/

Fill in for a quick reply