All on 4 Gilbert AZ, What You Need to Know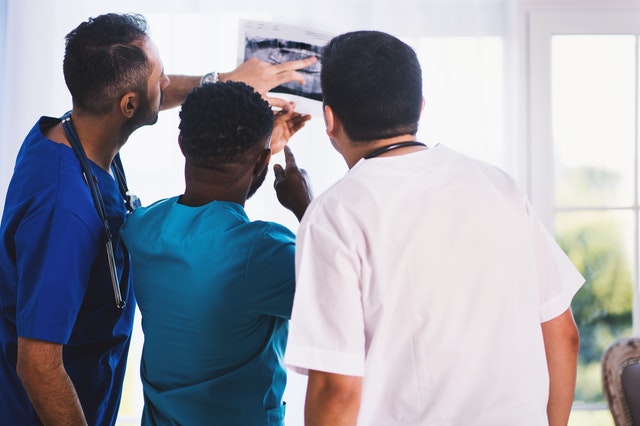 To have dental implants can really make a world of difference in your life. They can enhance the quality of life, build a stronger mouth, and improve your oral health.
At Martin Dental, we understand the potential of dental implants for improving patients' lives across all walks of life. Therefore, if you're considering All on 4 Gilbert AZ, here are some key things you ought to know about them.
Most of the All on 4 Work is Done in One Day
It can be a time-consuming process to have dental implants. This often necessitates a few visits, and a healing period afterwards. Dental implants involve a surgical procedure, which takes some time to prepare for, and to recover from. However, the surgery and visits for All on 4 dental implants are worth it in the long-term. These implants though, you can have the majority of work completed by your dental implant specialist #meetthedoctor in one day.
All on 4 Implants Gilbert AZ Improve Patients Health
Dental implants are not simply used to replace missing teeth. They will also do a terrific job of returning your mouth to a healthier. When you have gaps in your teeth, the other teeth start shifting to fill these gaps.
This can lead to crowding, skewed teeth, and can lead to gum disease and a decrease in jawbone density.
Because the All on 4 Gilbert AZ implants anchor in the jawbone, it stimulates the formation of healthy bone and maintains integrity of the mouth.
All-On-Four Dental Implants are Permanent Solutions
There are various other options for the replacement of teeth; however, none of them are as durable as all on 4 dental implants Gilbert AZ. Crowns and bridges can be broken and may eventually have to be replaced. When an implant is successfully implanted, it should last a lifetime so long as you care for it properly.
Dental Implants Look Like Real Teeth and Don't Slip
A further benefit of dental implants is that they look exactly like real teeth.
There is no other tooth replacement procedure that looks as authentic as dental implants.
A local family dentist in Gilbert AZ will secure the implants in place, permanently anchoring them in the jawbone. As a result, they become an appealing option for dentures.
With artificial dentures, there is often the worry that they will pop out of the mouth at the wrong time, or have to be removed for cleaning at certain times. After a dental implant is fixed, it is forever and does not move around, you can #smilewithconfidence as often as you wish.
Dental Implant Specialist Near Me in Gilbert AZ
While it can take some research to find the right family dentist who is a specialist in fitting all on 4 implants, it is actually easier than your think to find the best local dentist to carry out the procedure, or give you the best and honest advice.
To find out more, contact Martin Dental here, or fill in the form below and the staff will return to you at the earliest possible time.

Complete for your free consultation