All on 4 San Tan Valley AZ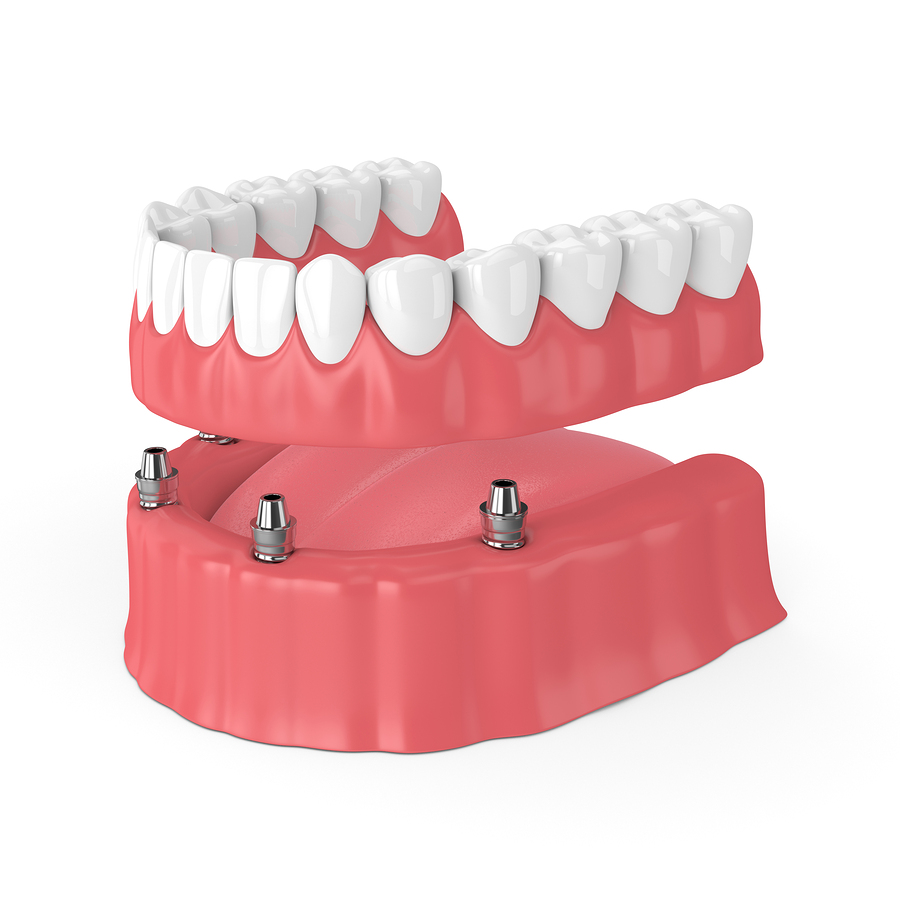 Why are there so many choices of implants you may ask? And what is this All-on-4 implant you have heard so much about?
To understand what an All-On-4 Dental implant is, you will need to understand what an implant is. A dental implant is a small titanium screw that is placed into the jawbone where the missing tooth once was. Once the implant is in the mouth, your dentist will attach a fake tooth to the screw. #martindental
Make sense? Now……take this idea and multiply it by FOUR! This is how you get an All-On-4 Dental implant. An implant is not needed for every missing tooth, we simply just use 4 implants on the top and 4 implants on the bottom. These will be the main anchors. Dentures will be then attached at these spots. They are not a typical "denture" that is removable. An all-on-4 dental implant is stationary and permanent. All on 4 San Tan Valley AZ
Costs for All-On-4 Dental Implants
This will vary greatly depending on what material is used and how many fake teeth are needed. Another factor to consider is if your insurance plan will cover any implant costs. #smilewithconfidence
Acrylic or Composite
The standard All-On-4 Dental implant option will involve using an acrylic denture that is built around a titanium framework. This type od denture typically costs anywhere from $20,000 to $30,000. Also, keep in mind…. if you have to go to multiple dentists for this procedure, it can cost more! Luckily for you, we do everything in house! All on 4 San Tan Valley AZ
Porcelain
Dentures that are made from porcelain are more realistic looking and will last much longer than acrylic. They are more pricey though. Add an additional $5000 per jaw, leaving the whole procedure costing between $25,000 and $35,000. But here is some more great news! Check out our All-on-4 Dental Implant Coupon!

free consultation