All on 4 Scottsdale AZ and 3D Dental Scanning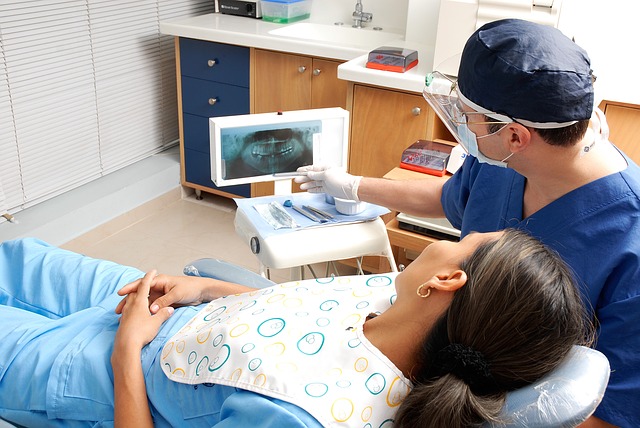 Dental advancements have improved the service and quality of dental medicine. The history of this practice goes back over 14,000 years. Tools improve as do the techniques of the dentists who specialize in certain fields.
One of the newest advancements is 3D scanning that has revolutionized the dental industry, especially in the areas of All on 4 Scottsdale AZ dental implants.
How Does a Scottsdale AZ Dentist use a 3D Scanner?
3D methods create 3D CAD files (computer-aided design). Multiple pictures are taken from all angles where they are blended together to create a final three-dimensional image.
The applications for this is limitless, and it is one of the things that takes the guesswork out of making All on 4 Scottsdale AZ implants.
3D Scanning for All On Four Implants
It takes just one person to operate the equipment as it consists of a small wand rather than a bulky machine like the one which takes x-rays. The local all on four specialist will move this wand inside the mouth to capture an image of any remaining teeth and the jawbone.
These make up an image on a screen so the dentist knows exactly which areas are not yet scanned. The dentist reviews the images immediately rather than needing them to come back from being developed.
Such is the faith of these 3D scans, a dentist will in some cases offer this free with an All on 4 Scottsdale AZ fitting.
How Dental 3D Scans Help in Scottsdale AZ
Your local dentist can use these scans for your All on 4 Scottsdale AZ implants to offer better advice and to get most of the work completed inside one day. Now, there is no need for waiting for molds to come back and refined.
You can obtain answers as you sit in the dentist's chair and #meetthedoctor, and find out your following visits are not just for updates, they are to finally complete the process of fitting your All-On-Four implants.
To find out more on 3D scanning and the other areas it benefits patients, or to find out more about sitting for All on 4 Scottsdale AZ implants, you can contact the local dental clinic direct, or you can fill in the small form below, and one of the dental team will be back in touch as soon as they receive your request.

Complete for your free consultation