Best Dental Care Chandler, AZ for Root Canal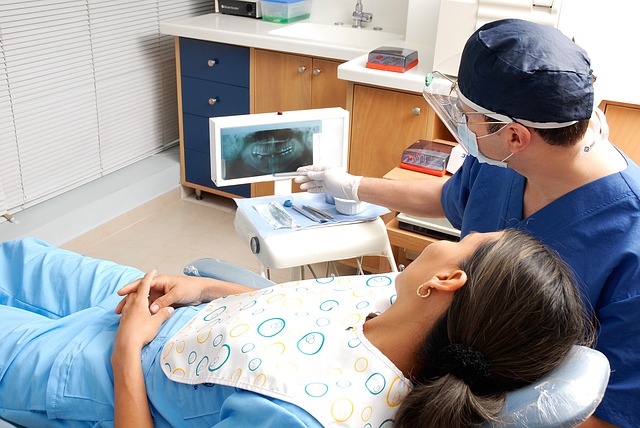 If you flinch when you see or hear these two words, you are not alone. They startle many at the mere mention of them, although most people cannot answer the question of what goes on during root canal treatment.
Most people hear "root canal treatment" and automatically think that there is pain involved. However, if you have the best dentist, Chandler, AZ, to take care of you, you will find that your root canal treatment will take away all the pain you felt.
Before you go into hiding, you should know what a root canal treatment is, why people need it and other things associated with this dental care. Here are some general answers, but to understand more, talk to your Chandler AZ best dentist to discuss your particular situation and determine precisely what is best for you.
What is a Root Canal in Chandler, AZ?
Root canal treatment involves a dental procedure where the inside of the tooth is cleaned when the tooth's pulp has become inflamed. This may be caused by:
Abscesses inside the tooth

The tooth needs a crown

You have severe tooth decay

There is mouth or tooth trauma

Teeth are cracked, or there is a need for filling
Frequently a patient experiences toothache, the extreme temperature sensitivity of the tooth, swellings and soreness or even discoloration of any infected tooth. If these symptoms occur to you - call your local Chandler, AZ dentist, as they can eliminate the pain with root canal treatment!
Process of Root Canal Chandler, AZ
X-rays are always performed to check the degree of the infection and to view the whole tooth and root area.

We use local anesthesia to ensure the patient feels relaxed and comfortable throughout the process.

A gum sheet is applied around your tooth to ensure that it remains dry. Rubber protection is used to prevent saliva from reaching the tooth undergoing treatment to ensure safety.

Your dentist will create a hole in the tooth, which allows him to clean inside your tooth when the tooth needs preserving and repaired. The infection will be removed, and the interior of your tooth cleaned.

After the interior is cleaned and formed, a specific type of restoration is made. By filling the gap where the tooth's pulp has been removed, the filling contributes to preventing reinfection and strengthening the tooth.

Occasionally a pin is used to provide additional support to the tooth. When there is insufficient original tooth substance to support a final restoration, a pin may be necessary.

We use a crown to complete the restoration.
Where to Find Root Canal Treatment in Chandler, AZ?
Endodontic root canal treatment is the complete process of diagnosing, implementing the process, and providing aftercare to reduce pain, save teeth and improve your dental care.
To find out more, you can contact Martin Dental family dentist direct here, or you can quickly fill out the form below, and one of the expert's best dental care teams will be back in touch to go through everything with you.
Continue reading what others say about our services SoTellUS: https://sotellus.com/reviews/martin-dental/

Fill in the form for a speedy response