Best Place for a Dental Implant San Tan Valley AZ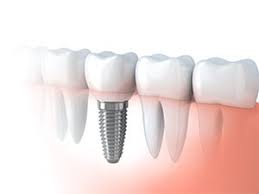 So perhaps you have lost a tooth, or maybe several. This can make chewing and smiling more difficult or uncomfortable. The quality of your life will change, but a dental implant is the solution to renewing your smile, chewing ability and your quality of life!
Here are reasons to consider a dental implant: Best Place for a Dental Implant San Tan Valley AZ
When the root structure of your natural tooth is gone, the jawbone can shrink and make your face look older.
No loose parts! Having an implant is stable and comfortable.
In most cases it will last a lifetime.
It looks AND feels like your natural teeth.
It can help you eat, chew, smile, talk, and even looks completely natural. This functionality imparts social, psychological and physical well-being. #martindental
When both the tooth and the root is damaged, the best permanent replacement is a dental implant along with a ceramic crown.
So, what is a Dental Implant?
It is a titanium screw that is secured in the jawbone and will serve to replace the root portion of the missing natural tooth. Best Place for a Dental Implant San Tan Valley AZ The titanium will fuse to the bone and allows the dental implant to stabilize the bone preventing bone loss and maintaining its shape and density. It is an anchor for the replacement tooth. It is surgically placed into the jaw and can be done in the lower or upper jaw. An implant can be placed just a single replacement, or it can replace multiple missing teeth. It is not removeable which is a huge plus. #smilewithconfidence If a person is used to having removeable dentures or bridges, having an implant will significantly improve their ability to chew food comfortably and the dental implant treatment.

free consultation