Can Chandler, AZ Dentist Offer Dental Care for Gum Disease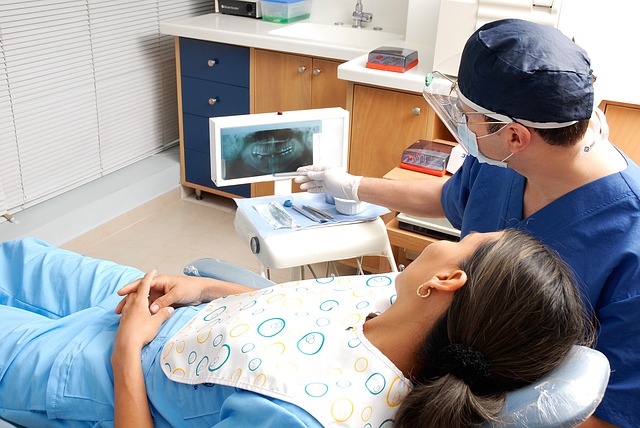 Gum disease has the potential to cause severe dental and health damage when you cannot control it. But your local dentist can see first-hand exactly what can occur when your gum disease rages.
Brushing your teeth helps keep your smile with confidence, keeping the teeth white, and fighting bad breath. Brushing and flossing can also be the primary line of protection from gum disease!
This damage may be reversed; however, it may be costly and challenging. When necessary, your dentist will inform you to avoid unnecessary suffering and discomfort.
Below are several things about gum disease and treatment, which everyone ought to know and how your local Chandler dentist, AZ, can help you.
What Leads to Gum Disease in Chandler, AZ
The disease is still common and can quickly become infected if they do not take the precautions.
The prime culprit in gum disease is improper oral hygiene. It affects even people who have all kinds of dental prosthesis from Chandler, AZ dentist, and regular teeth.
Unless you brush your teeth sufficiently often or follow the wrong technique, chances are you will develop gum disease.
Failure to brush your teeth, everyday use of dental floss or floss causes the build-up of other bacteria and the development of the thick layer called plaque. This plaque creates tartar, and over time, can destroy your teeth.
Symptoms of Gum Issues
Gum disease can be very complicated because the effects do not have to be visible. You may get gum disease, and you won't know about it until it's too late, or you can go to your local family dentist and be informed about it.
For some severe cases, you may not undergo an oral correction. There are warning signs that you should be aware of. If you experience any of these symptoms, visit your Chandler dentist, AZ, immediately.
When you continuously suffer from bad breath, you bleed from swelling of sensitive gums and have loose or sensitive teeth. You may feel pain while chewing and your teeth look longer as your gums recede.
While some of these symptoms only occur in people who have teeth, you may still suffer from all the gum problems associated with implants; Chandler, AZ
Locate Top Dental Expert Gum Disease in Chandler
People with teeth can be affected as rapidly as other people who have artificial teeth of some description. Should the condition become bad enough, it may lead to many tooth extractions, resulting in implants or a lesser denture recommendation.
To ensure you have the best dentist available for your gum disease issues, Contact Martin Dental and find out about gum disease
Alternatively, fill out the form below for a quick response, and the dental expert's dental care team will be in touch to go through everything about gum issues.
Please read what others have to say about our services SoTellUS: https://sotellus.com/reviews/martin-dental/

Complete for a direct response