Chandler, AZ Dental Care Tips for a Healthy Mouth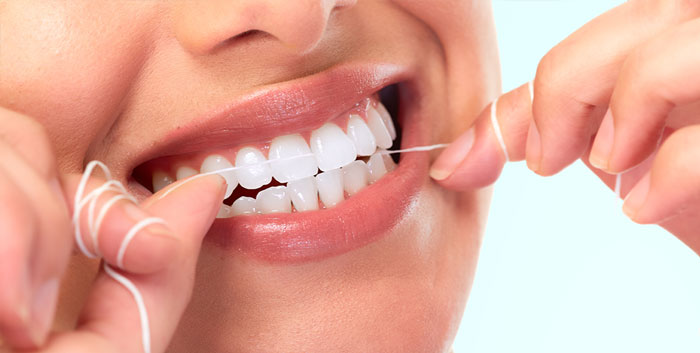 Many of you may have heard repeatedly that daily dental maintenance includes brushing your teeth twice a day and flossing once a day.
Although it is a good starting point, just brushing and flossing may not maintain your oral health in the best condition.
Here you can learn five tips and tricks from your local Chandler, AZ dentist to keep your teeth healthier between six-month cleaning appointments!
Chandler, AZ Dentist Recommends Electric Toothbrushes
We consider electric toothbrushes more effective than traditional toothbrushes, when used correctly and for individuals with restricted movement in their arms.
You won't have to brush back and forth, yet just guide your brush through the separate quadrants of your mouth. Electric toothbrushes can be effective when removing plaque particles daily. Especially if you see more plaque accumulating in your mouth.
Electric toothbrushes have built-in timers to help you know how long you have been cleaning. Brushing too hard can damage your gums.
Best Dental care Means Flossing Correctly
Dental flossing daily is very important for good oral health. Only 60% of your teeth; are cleaned by a toothbrush. Floss is your only means of removing plaque and other debris from the other 40%.
Flossing, however, will only benefit your oral health when used properly. Without using a C-shape while flossing and not reaching far enough below the gums, the floss will not remove plaque from between teeth and under the gums.
Rather, people who floss too hard risk damaging their gums, resulting in further oral health issues in the bottom part of their mouth.
Be Sure to Rinse Your Way to Oral Health
Flossing before brushing helps eliminate debris that becomes loose as you floss, but ensure you floss at a specific time of the day.
When flossing after you brush your teeth or other times of the day, ensure you rinse your mouth afterwards with water to remove bacteria and debris that the floss has released.
Chandler Dentist Says Never Forget Your Tongue
Millions of bacteria live on the tongue and can be responsible for halitosis and the accumulation of plaque in the mouth.
When you brush your teeth, be sure to brush your tongue to remove bacteria there. You can also add mouthwash as part of your daily routine to refresh your breath and kill bacteria.
Be sure to use one containing fluoride to strengthen and protect your teeth and your mouth.
Dental care Tips from Chandler, AZ Dentist
Use these tips to help you improve your dental hygiene and keep your mouth healthy. If you have questions regarding your hygiene, your dental hygienist would be happy to help you.
If you want to make sure you are flossing properly or you have questions about which type of toothbrush to use, there is no question that has not been asked before. Contact Martin Dental Clinic for oral health or fill in the quick form for a fast response from one of the team.
Please read what others have to say about our services SoTellUS: https://sotellus.com/reviews/martin-dental/

Fill in for a quick reply