Family Dentist Chandler, AZ Helps Stop Lost Teeth Issues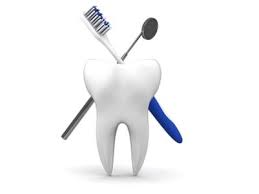 Throughout the country, many people are not aware of the impact that teeth have on dental health. They may know we should keep them all clean, but when they are missing, the genuine problems creep in.
Whatever the reason for extensive tooth loss, whether it is gum disease, poor dental hygiene, or accident, these missing teeth can have a negative influence on the mouth once they are gone.
Here are the most important things that will happen when you have significant tooth loss and how a meeting with your local Chandler family dentist, AZ, can help prevent these consequences.
Chandler, AZ Family Dentist, Can Halt Bone Loss
Once you lose teeth, things are occurring in the mouth, which you cannot perceive.
Therefore, when a tooth is lost, our body ceases to send vital nutrients to that section of the jawbone because it does not believe it requires them. This leads to a decrease in bone density.
When the bone is lost in this manner, surrounding cartilage and the muscle deteriorates. As a result, it causes the cheeks and lips to look like they have dropped.
Family Dentist Tries Saving Speech Patterns
Speech patterns take on an indistinct sound, and you wind that it is challenging to produce certain sounds when speaking.
When all the supporting structure in your mouth has been affected by tooth loss, you may lose your self-esteem as you lose your smile with confidence. This can affect close personal relationships, making oral care even more critical.
The gum tissue changes, which can lead to loosening or weakening of the surrounding teeth.
Chandler, AZ Family Dental Expert Help Prevent Dental Fractures
It doesn't matter which dental care you have; if you have an accident, you can suffer the same fate and break your dental work.
If you have undertaken nothing to compensate for your missing teeth and you suffer from bone density loss, you are more prone to fractures in less severe accidents.
The jaw will be weaker, but implants may reverse all this and help restore healthy bone density.
Visit Family Dentist Before You Have Serious Dental Issues
To prevent all this, you need a procedure that stops this bone loss. Dentures can look good, but they can speed up the deterioration of the jaw.
Dental implants are the only authentic way to compensate for losing teeth.
It is easier to find a local dentist who cannot only give the best advice but can also perform these procedures than you might think.
To find out more, you can contact Martin Dental family dentist direct here, or you can quickly fill out the form below, and one of the expert's best dental care teams will be back in touch to go through everything with you.
Continue reading what others say about our services SoTellUS: https://sotellus.com/reviews/martin-dental/

Fill in the form for a speedy response