How Do I Choose Best Dentist, Near Me in Chandler, AZ?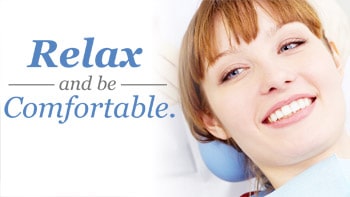 Perhaps you recently moved into the district, or you have been a resident for a while and are currently not satisfied with your present dental service provider.
Whatever the case, we've all experienced it. The first thing many people do when looking for a new dental care provider is to consult the Internet.
If you are asking, "How do I choose the best dentist near me in Chandler, AZ," here you can learn a little more about it before contacting the professional.
Best Local Family Dentist Experience and Education
When you choose a dentist for yourself and your family, it is essential to know the number of years of experience he or she has. You ought to ask which faculty of dentistry they have graduated from and which professional organizations they belong.
Dentists today are also obliged to attend further training courses. Such courses keep them abreast of the most recent technologies and techniques. Consult your prospective dentist about their commitment to further education.
Will the Local Dentist Near Me Use Modern Technology
Given all the latest advancements in dentistry, it is essential to find a dentist who uses advanced technologies.
As an example, digital 3D scans are more accurate than x-rays and their traditional counterparts. They also release less radiation than conventional devices.
If a practice appreciates the latest technology, this is typically a positive sign that we commit the staff to delivering the most precise dental care possible.
Services Offered at Martin Dental in Chandler, AZ
Ask the dental office if they provide you with all the services you need. When you are looking for long-term dental care, it is advisable to consider both the services you need now and what you may need.
For instance, you may need regular dental cleaning, but at some point, you may need to have dental implants inserted. Dr. Martin. He prides himself on delivering a complete dental service, including preventive, restoration dentistry, and cosmetic dentistry.
Staff Friendliness and Professionalism
Visiting the dentist is not a favorite pastime of any person. The process may be more comfortable if the staff is friendly, caring, and understanding. Pick a dental practice that makes you feel like part of the family, and nobody is more welcoming than the staff at Martin Dental.
Past Patient Reviews of Your Local Dentist Near Me
Probably the best way to find unbiased and accurate information about a dental practice is through reading patients' testimonials. Actual patients who describe their experiences in the dentist's chair provide such reviews.
Finding a Convenient Dentist in Chandler, AZ
You know life is hectic, so it will be essential to locate a dental office close to your work or home. We have a dental practice, which is easily accessible to patients in Chandler, AZ, and its surrounding communities.
To find out more, you can contact Martin Dental family dentist direct here, or you can quickly fill out the form below, and one of the expert's best dental care teams will be back in touch to go through everything with you.
Continue reading what others say about our services SoTellUS: https://sotellus.com/reviews/martin-dental/

Fill in the form for a speedy response