How to Find an Affordable Dentist Near Me in Chandler, AZ?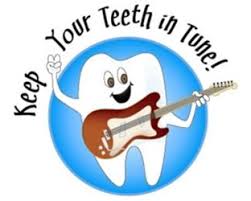 For many reasons, people are unsure which dentists are the best in their area. They may be new for the area or are the ones who have never sought out a dentist because they thought it was unnecessary.
There comes a time at which all individuals need their local dentist. For ones that don't know, they'll be asking how to find an affordable dentist, Chandler, AZ?
Here you can learn more about what your dentist will do, and how you can find the best Chandler AZ family dentist there is.
Chandler, AZ Dental Expert Will Have Qualifications to prove Their Dental Care
Ensure you ask for the credentials of all dentists, so professionals that have a showed record of accomplishment assure you of receiving the best dental care. Any dentist must receive specialized training to conduct dental care professionally.
Since 2014, Dr. Brett Martin has been practicing since he graduated college with skills in dental and oral health.
In addition, he received training in the home of dental implants, and thus learned from the pioneers of these dental implants. Be sure to ask about any dentist's credentials, so you know you will receive the best care from a professional. #customerreviews
What Services Chandler, AZ Family Dentist Offers
Now that you have begun searching for local family, dentists consider their services. Some offer a more extensive range available and your requirements may be different whether you are on your own or have a family.
Here are some of the ones you do need your local dentist to offer.
Dental Implants, Dentures and Invisalign
Sedation Dentistry and Restorative Dentistry
Cosmetic Dentistry, Veneers and Teeth Whitening
Root Canals and Periodontics
TMJ/ TMD and Dental Technology
Emergency Dentistry and Wisdom Teeth Extraction
Locating Family Dentist Chandler, AZ
As you start shrinking your list, you will find there are fewer choices than you imagine meeting all your requirements.
To save you a lot of work, the best dentist near me in Chandler, AZ, can be contacted directly.
To find out more, you can contact Martin Dental, your local dental filling specialist here, or you can quickly fill out the form below.
One of the dental team experts can be in touch to discuss your family's dental care requirements in Chandler, AZ.
Please read what others have to say about our services SoTellUS: https://sotellus.com/reviews/martin-dental/

Fill in the form for a speedy response