Relax with Chandler, AZ Sedation Dentist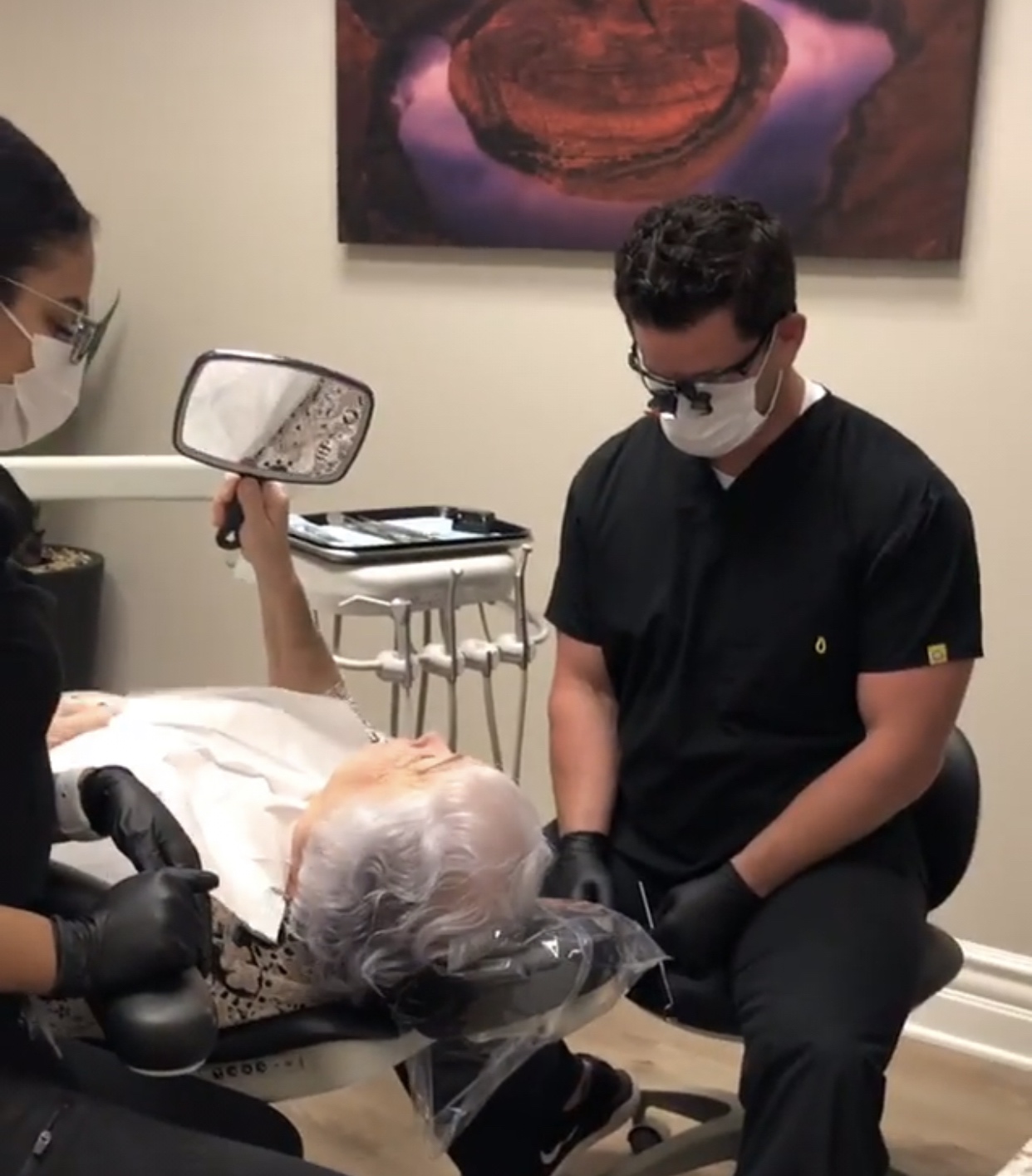 Regardless of whether you are having a filling, tooth extraction, or anything else, you need a dentist to perform work inside your mouth.
It's not just children, who hate seeing a dentist, but there are considerable numbers of people who fear a visit to their local Chandler, AZ dentist.
To help overcome this, you can opt for sedation rather than an injection of local anesthesia. Whether you feel this is something you or a family member needs, check below for additional information.
Best Dental Care with Sedation Dentist Chandler
For a comfortable and relaxed dental visit, there are medicines available that can help with that. Some medications control pain, whereas others will help you relax.
Many of the medications available can even put you to sleep during your treatments. Talk to your sedation dentist, Chandler, AZ, to find out the most appropriate way to do this.
However, the nature of the treatment being undertaken in combination with your level of distress is taken into account when your dentist decides which approaches are best for you.
If you have a child, your family dentist at Chandler may suggest that sedation or anesthesia help your child relax to do the procedure safely.
Steps of Chandler, AZ Sedation Dentistry?
Using local anesthesia will prevent pain in a particular region of the mouth throughout the entire treatment. It will block the nerves that are transmitting the pain while numbing the mouth tissue. A topical pain reliever may be applied to the area before the local anesthetic can be injected.
The topical anesthetics can also help relieve any painful mouth sores. Injection anesthesia can be used to fill cavities, preparing teeth for crowns, or treat gum disease. Other than this, it may be a candidate for something more substantial from your Chandler, AZ sedation dentist.
What Happens After Chandler, AZ Sedation Dentistry
Painkillers may be necessary after several dental procedures. There are two types of pain medications used: non-narcotic and narcotic.
Non-narcotics are more commonly used to treat toothache or pain relief after your treatment.
They comprise Tylenol, ibuprofen, and aspirin. The narcotic medications, like opiates, target receptors in the brain to provide pain relief.
Know About Chandler, AZ Sedation Dentistry?
If you would like to know more about the best forms of sedation, you can talk to your local family dentist.
To be sure, any subject receives the most exceptional advice; they can contact Martin Dental, your local sedation dentist professional, or fill in the quick form for a fast response from one of the team.
Please read what others have to say about our services SoTellUS: https://sotellus.com/reviews/martin-dental/.

fill in for a direct reply