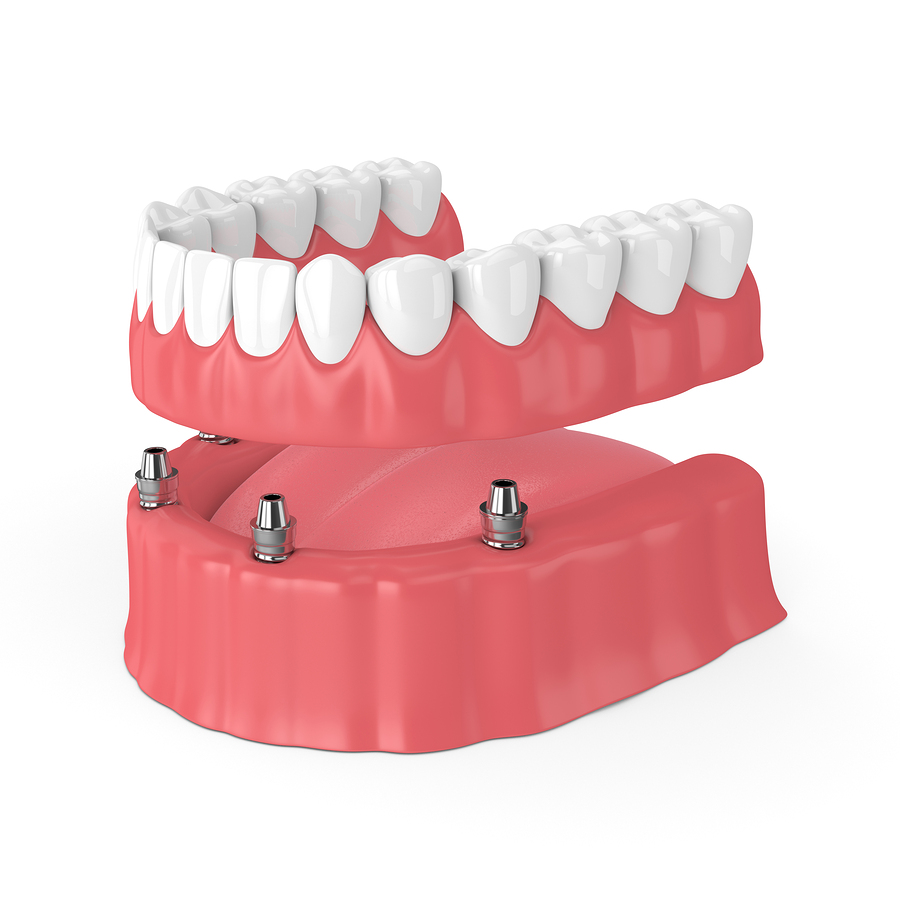 A question we get a lot here at #martindental is "Is an Implant right for me?". And here is our answer! Let us take a history and exam and we can certainly answer that question quickly! Even if you do not have enough bone support for traditional implants, single implants or all-on-4 dental implants, you may be able to have the bone in the area, built up! This is a very common procedure, bone grafting/augmentation. If a bone graft is needed, you may have to wait for it to heal before implants can be placed. You do not have to go without teeth though!! Dentures or a bridge can be worn during this time. San Tan Valley All on 4 Dental Implants AZ
Depending on what route you take for implants (traditional or all-on-4) the processes will vary. Traditional implants are placed using a two-step process. All-on-4 implants are same day, and everything is done in one process.
We specialize in All-on-4 Dental implants, so if you think it sounds like something you are interested in, give us a call!
Below is what a two-step process with look like: San Tan Valley All on 4 Dental Implants AZ
First Procedure
Antibiotics may be given to take before the procedure. Local anesthesia will be used and even sedation dentistry is an option if you want it. Sedation can be given by mouth or through an intravenous line.
#smilewithconfidence When an implant is placed, an incision will be made into the gums to expose the bone. A hole is then drilled in the bone and the implant is placed into the hole. Xrays are usually taken after this to make sure the implant is in the correct place. The gums are stitched up over the implant.

free consultation