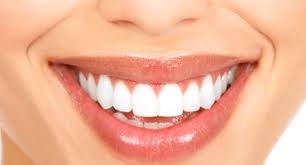 Losing a tooth may feel quite a struggle, while losing a handful of teeth may have more extreme consequences.
When multiple teeth are lost, these gaps close to the other teeth shift in the mouth. This is accompanied by a decrease in the bone density in the jaw, and the face formation is lost.
These combinations of two have a wilted facial expression, and the maturation can progress faster because of the lack of teeth. Chandler, AZ, dental care and implants are a means of interrupting this premature aging.
How Tooth Loss Affects Jaws and Gums
Unfortunately, if you lack teeth to this extent, you may find it difficult to chew; other circumstances come into play that you may not be aware of. The gums and jaws will work overtime during chewing, so your remaining teeth will be worn irregularly, and your jaws and gums will hurt.
While you may have dentures, these problems will not disappear. Underneath a set of dentures, you will still lose strength in your jaw, and wearing dentures can worsen this condition.
If you don't replace your lost teeth with something besides dentures, you will suffer bone loss, which will affect your appearance, and you will quickly lose your confidence.
When you lose your smile with confidence, you may need to consider dental implants, allowing you to remove teeth are about ten years old and appear without all teeth.
Preserve Facial Structure with Chandler, AZ Dental Implants
After talking to your local dentist, you can learn more about how prevention is the best way to keep your face looking younger.
Whereas it is an option for some patients, the addition of one or two implants is not suitable for other patients.
With patients who have more tooth loss than remaining teeth, you will find that these implants can stimulate the jawbone like one of their natural teeth and help you maintain a young-looking appearance when smiling and dining.
Chandler, AZ Dental Implants can delay the aging process to where you will not look much different after five years of use.
Where to Find Expert Dental Care Chandler, AZ
Getting a dental implant specialist can often be easier than you would expect. They won't merely place dental implants immediately, but they will respect all patients' options to protect their dental health.
Anybody who strives to be better discovered by their dental implant specialist can Contact Martin Dental for family dental care. Alternatively, you can fill in the quick form for a fast response from the team.
Please read what others have to say about our services SoTellUS: https://sotellus.com/reviews/martin-dental/

Fill in the form for a speedy response