Straighter Teeth from Chandler, AZ Family Dentist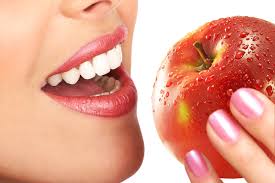 You'll find countless individuals sensitive to their teeth. With younger teens, it's a word none of wants to hear.
They do not expect anyone to point out the need for braces since their teeth are not straight. Most people believe straightening teeth is all about appearances.
A magnificent smile is one with teeth aligned. Nevertheless, what teenagers and other people don't realize is straightening their teeth gives them a way to improve their dental care for the rest of their lives.
Here you can learn more about how your local best family dentist, Chandler, AZ, can help have straight teeth for your kids.
Benefits of Straight Teeth
The benefits of straight teeth are many that people do not always think about. One of the many reasons dentists fit braces is because of the painful bite.
Poor bites are caused by crooked teeth, crowded teeth, or sticking out teeth. Where these are present, a bite will not match properly.
It can cause several problems, including injuries to the teeth, gums, and jaw. Straightening teeth may solve these issues before they develop into a more severe condition, such as tooth loss or gum disease.
Family Dentist Chandler, AZ Straightens Teeth
Straightening your teeth can also help prevent the more significant danger you may face with your oral health.
People encounter issues with cavities, root canals, and gum disease because of poor dental hygiene habits. Sometimes you don't brush enough, or you don't clean properly.
When your teeth are not straight and in line, it is harder to clean them correctly. When you brush, you will miss areas where bacteria are growing on your teeth, and flossing is not always possible in a correct way.
Orthodontic braces aren't the most popular option available. Adolescents often count the days before they can finally get rid of their braces.
However, Martin Dental are local experts from Chandler, AZ, on almost invisible Invisalign aligners, so kids don't have to worry.
Once they have straight teeth, they can smile with confidence across their face. Moreover, they can rest a little longer, knowing it is easier to maintain that healthy smile for years to come.
Finding Best Dentist for Straight Teeth in Chandler, AZ
Children may not be too keen on visiting their dentist, and most of all, to find they need their teeth straightened. The majestic thing here is you have the best assurance the local family dentist has plenty of options open to straighten your children's teeth.
To find out more, you can contact Martin Dental family dentist direct here, or you can quickly fill out the form below, and one of the expert's best dental care team will be back in touch to go through everything with you.
Continue reading what others say about our services SoTellUS: https://sotellus.com/reviews/martin-dental/

Fill in the form for a speedy response