Teeth Whitening is Best with Chandler, AZ Dental Veneers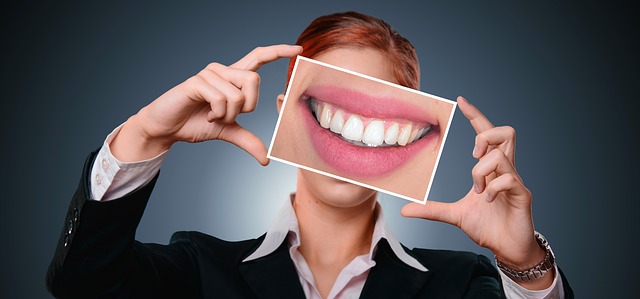 While veneers are not a maintenance-free solution, they are durable solutions. Nevertheless, it is necessary to treat them properly to make full use of them. They represent a considerable investment for your dental health, so their durability will provide you with a good value for money, and you will regain your bright smile.
Carry on reading to learn more about these porcelain veneers, and why they are the best teeth whitening option for a smile with confidence in Chandler, AZ
What are Porcelain Veneers, Chandler AZ Dentists Recommend?
A veneer is a thin porcelain coating that is glued to the face of the tooth with dental cement. It is a permanent restoration; your local Chandler, AZ family dentist uses to rectify any imperfections like discoloration, chips, or fractured teeth. However, if you're not careful, you can damage them just as fast.
Veneers are an excellent solution if you would like to restore your naturally beautiful smile. These veneers cover each tooth at the front of the mouth. Whether you have fillings, decay, discoloration, or uneven bites, these veneers are a quick way to get the look you want.
Will Dental Veneers Break?
The veneers are not made from shatterproof dental material, so they are not unbreakable. In addition to this, the original tooth is shaved a little to fit it better.
Dentists will never be able to reconstruct this part of the tooth. That makes veneers cost-effective and quick for teeth whitening, but they can also be susceptible to damage. Bad patient habits shorten the life of dental veneers.
These same habits destroy natural teeth. Chewing hard foods such as ice or candies or chewing on non-food stuff.
How Long Will My Chandler, AZ Veneers Last
Where two types of veneers exist, porcelain veneers are more durable in general and should last from approximately ten to fifteen years if properly cared for.
Veneers can also stain, so remember exposure to coffee, wine, and tea. This means you will need regular dental hygiene at home and regular check-ups with your local Chandler, AZ dentist.
Finding a Veneer Dentist in Chandler, AZ
When choosing a dentist for dental care, you should remember that he or she is very experienced in this procedure and many others. To find out more, you can contact the team at Martin Dental, or you can fill in the form, and they will make contact at the earliest possible time.
You will find dental veneers are an excellent choice for teeth whitening dental care, and you will be smiling like you never had an issue in the first place.

Fill in the form for a quick response