Types of Prosthodontics for All on 4 Paradise Valley AZ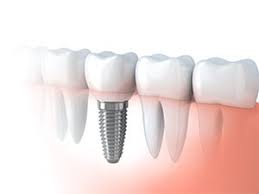 Prosthodontics is a specialized field that falls under dentistry. One of the more common ways of giving this a name is prosthetic dentistry, such as wood be the case for All on 4 Paradise Valley AZ dental implants.
A Prosthodontist must graduate their dental school and spend further years of specialty training. #meetthedoctor Brett has spent his time learning from the very best in this field.
Focusing on oral health needs that relate to missing, mouth structures, his aim is to help patients get, keep and love their ideal smile.
Here are four branches of Prosthodontics which focus on different dental areas.
Fixed or Permanent Prosthodontics in Paradise Valley AZ
Fixed prosthodontics involves a sub-specialty focusing on permanent prosthetic dentistry. After installation, a fixed dental prosthesis is not removable.
Some examples of fixed dentures may be artificial teeth, crowns/caps, bridges, inlays/on-lays, and dental veneers which cover the surface of the tooth.
The usual reasons you may want to seek a fixed prosthodontist specialist is because you have undergone root canal treatment and part of the natural tooth is now missing.
On-lays, inlays, and crowns are popular fixed prostheses used in daily prosthodontic dentistry.
If you are not satisfied with the appearance of your teeth because of discoloration or misalignment, #smilewithconfidence dental veneers can give a uniform look.
Bridges can be used for correcting gaps between teeth for similar reasons, and for bite alignment.
Paradise Valley AZ Dentures are Removable Prosthodontics
Removable prosthodontics involves producing dental prostheses which can be removed from the mouth. Rather than being fitted, they fit a removable prosthesis. The prostheses are intended to be worn comfortably for long periods and are then removed from the mouth for cleaning.
Examples include dentures and gingival veneers to conceal discoloration at the base of the tooth.
Reasons to seek a Paradise Valley AZ specialist in removable prosthodontics include if you want a removable bridge or denture set installed. They use these dentures to correct teeth, the gums, and tissues lost because of injury, tooth loss, disease, or ailment.
If you have recessed gums which reveal discoloration at the base of your teeth, you may want removable gingival veneers to bridge this color difference.
All on 4 Paradise Valley AZ is Implant Prosthodontics
Implant prosthodontics involves a specialist who focuses on the use of dental implants, which are small titanium cylinders, in order to secure fixed prostheses into place within the mouth. There are many types of dental implants such as All on 4 Paradise Valley AZ implants.
Other examples of implants include crowns, oversized bridges, and permanent dentures.
The number one reasons you may want to find a specialist in implant prosthetics is if you are dissatisfied with removable dentures or you have lost sufficient teeth to warrant the remaining to be extracted and replaced.
Maxillofacial Prosthodontics fixes misalignment of teeth in Paradise Valley AZ
This focuses on the correction of malformed or missing teeth and structure. This can be problems from birth, illness, through mouth disease or injury.
These issues can create a speech, eating and chewing difficulties. This disfigurement isn't uncommon when the supporting structures are missing.
Finding the Right Prosthodontics Specialist in Paradise Valley AZ
If you may require any procedure that falls into the above, be it a crown, bridge, or dentures, you can go to near enough any dentist. However, when you go for All on 4 Paradise Valley AZ dental implants, that needs expertize to be able to perform the procedures.
One way to be sure is contact #martindental directly, or fill in the form below so the staff can get back to you as quick as possible.

Complete for your free consultation