Veneers Bring a Smile in Chandler AZ if You Care for Them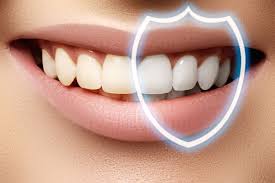 While veneers are an investment, it can be a great one as it delivers many benefits. For one, you can have the greatest smile with confidence having no teeth removed and implants being fitted.
While these are long-term solutions, you do need to take care of them from the first day after your local Chandler AZ dentist fits them. The reason being, these dental veneers fit on the top of teeth, which your dentist will file down a little. In reality, if you were to lose a dental veneer, you would most likely see a stump or portion of a tooth underneath.
Here, you can find out about dental veneers. In addition, why you need the best dental care from local Chandler AZ dental clinic visits.
Caring for My Ideal Smile
It is vital you begin a strict oral hygiene program at home, if you're not already doing so. By doing this, you will know your dental veneers will last you for years before you even think of having any more work done on them.
If you are getting your mouth in order, then the area you have veneers fitted will do nothing but benefit you. However, if you have issues, the last thing you want is decay to spread into the supporting teeth of your veneers.
Your local Chandler AZ dental expert can make sure you are free from any dental issues before commencing and fitting your veneers.
Here are a couple of examples of what not to do when you have veneers fitted.
Never use your teeth as a bottle opener
Never chew on ice
Be careful when eating hard candies
Make sure you maintain dental visits every 6 months
Be sure to do the following things once you have veneers installed
Be sure to floss after you have cleaned your teeth
Brush teeth for two minutes and twice daily
Use a toothbrush with soft bristles
Use a good quality mouthwash after brushing and flossing
Even when you have veneers, these are not real and you mustn't forget they need caring for in the same way as your real teeth. While they can withstand a great deal of wear, they are not something that is impossible to damage.
Finding Dental Expert Chandler AZ for Dental Veneers
You can find many dental providers around, yet not all deal in specialized services such as veneers or dental implants. However, you can find the best dental expert in Chandler AZ without taking too much effort.
To find out more, you can contact Martin Dental, your local dental veneer specialist here, or you can quickly fill out the form below, and one of the expert's best dental care teams will be back in touch to go through everything with you about your dental care requirements in Chandler, AZ.
Please read what others have to say about our services SoTellUS: https://sotellus.com/reviews/martin-dental/

Fill in the form for a speedy response