Why Chandler, AZ Dentist Near Me Delivers Best Dental Care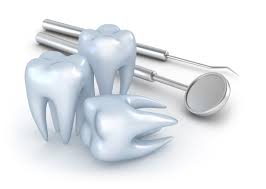 Many people don't like to have to visit the dentist. Sometimes there are no ways to avoid it, but there are some things you can do to delay your visits because of poor oral hygiene.
You can reduce the number of frequent trips you make to your local dental clinic by continuing to read the guidelines for a good dental cleaning program, and following the advice from your local best dentist, Chandler, AZ.
Dental Care Guides from Local Dentist Chandler, AZ
If you wish to avoid gum disease and tooth problems here's how!
Brush teeth twice daily with fluoride toothpaste

Floss daily to prevent tartare buildup

Never skip routine dental appointments for inspections and dental cleaning

Eat a healthy diet while stopping sugary foods and drinks

Avoid tobacco product use such as chewing tobacco and smoking
Being sure to clean teeth and gums with a soft toothbrush for the best dental care, Chandler, AZ.
Chandler, AZ Best Dentist Explains Tooth Brushing
Proper brushing and flossing is an important component of optimal dental health. The following is a helpful summary: Always brush your teeth every day, using a soft-bristled brush and fluoride toothpaste.
Try small circular movements and short back-and-forth strokes. Gently and thoroughly brush along the gum line. Scrubbing your tongue will also help.
Flossing at the same time as brushing is helpful. It will keep your gums healthier. The floss removes plaque and tartar together with food that your toothbrush cannot reach. Make sure you rinse your mouth after flossing.
Mouth Bleeds When Cleaning Teeth
When brushing or flossing your teeth causes your mouth to bleed, consult your local Chandler, AZ dentist.
They can look over and suggest a mouthwash, which fights bacteria to control plaque and gum inflammation. You can use mouthwash with brushing and flossing to help maintain good dental health.
If you have trouble brushing your teeth, possibly due because of arthritis or with other conditions that may limit movement, an electric toothbrush will help.
Contacting Best Dentist in Chandler, AZ
If you require more help with your teeth, or you need a regular dental checkup, this can be very easy to sort out and arrange.
To make sure you receive the best advice and dental care, it is advisable to consult with the number one implant specialist in the region. Contact the dental experts at Martin Dental direct, or you can fill in the form below and one of our staff will be back in touch at the earliest time.

Fill in the form for a speedy response