All on 4 Dental Implants Benefits Tucson, AZ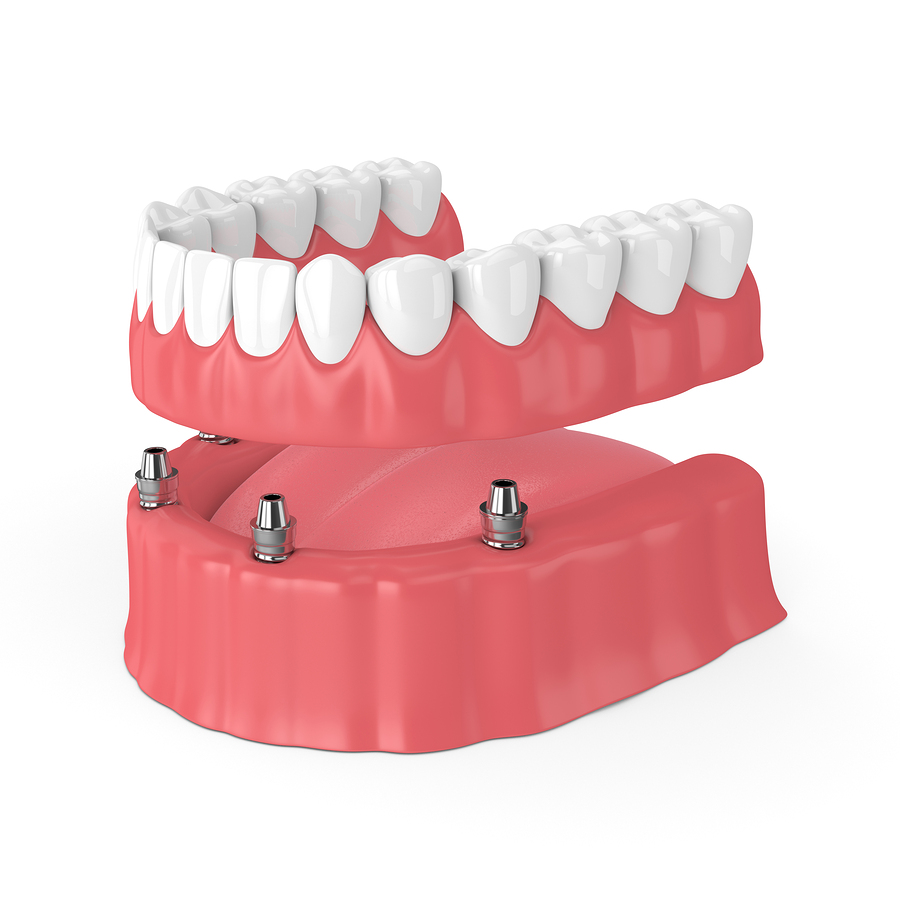 From all the procedures used to replace missing teeth, you can't beat All on 4 dental implants. There are other options available, but these may have their problems over a long period.
It may seem like a lengthy process to have all 4 dental implants in Tucson, AZ, but it is easier than you think are and worth every ounce of effort.
Here are some of the reasons these are the best solution for replacing teeth and being able to smile with confidence thanks to the hands of your best Tucson, AZ dental specialist
All on 4 Dental Implants Tucson, AZ Built to Last
All on 4 looks like real teeth to a naked eye. This is remarkable as no other dental procedure offers the same lifelike appearance. Besides, the teeth act and feel like healthy teeth when eating and talking.
Because of the materials, they are made of; these dental implants can last for more than 25 years or more.
Other forms of tooth replacement last a few years and require more work to maintain the appearance.
Keep Facial Structure with Dental Implants Tucson, AZ
Dentists in Tucson, Arizona, can teach patients about the loss of facial structure from missing teeth. With many lost teeth, the bone density and muscle tissue degrade, so they assume this emaciated appearance.
Dental implants stimulate the bone so that there is no loss of density, and facial structure can be maintained.
The remaining teeth have to be removed to place these dental implants. In this extreme case, you will never have a tooth cavity again. This does not mean that they are indestructible, and they will need to be maintained in the same way as healthy teeth. This means brushing and flossing twice a day.
It is also worth having regular checkups so that your local Tucson, All on 4 AZ dentist can be sure that your 4 implants are in perfect condition.
Finding All on 4 Implant Answers in Tucson, AZ
If you believe you can benefit from using this procedure, then it is worth finding an All on 4 Tucson dental implants, specialist. This isn't as hard as you think when you know where to reach.
To find out if they are the perfect solution for you and can restore your smile with confidence, you can contact Martin Dental direct here and speak to the staff.
Alternatively, fill out the form below for a quick response, and the dental expert's dental care team will be in touch to go through everything about your oral cancer concerns.
Please read what others have to say about our services SoTellUS: https://sotellus.com/reviews/martin-dental/.

Fill in for a quick reply