All on 4 Implant Queen Creek AZ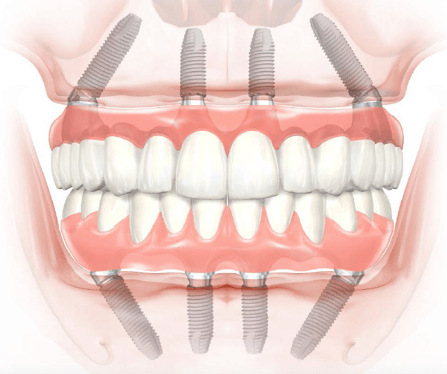 If you struggle with confidence because of missing teeth, you wear dentures and they are uncomfortable or maybe you just don't have good tooth structure to make a bridge and fill in the gaps, it's time to talk to your dentist about dental implants. #smilewithconfidence
Having Dental Implants are popular, and there are several options to choose from: Traditional or All on 4 Implants. Both are an effective way to replace missing teeth and are made to blend in with your other teeth. This is a great long-term option if you are looking to restore your smile. Developing implants is one of the biggest advances in dentistry! All on 4 Implant Queen Creek AZ
A implant is made up of titanium and other materials and is compatible with the human body. The post is surgically placed in the upper/lower or both jaws where they will function as a sturdy anchor for replacing teeth.
Most who have implants find that it is secure, stable, and an excellent replacement for their own tooth. There are typically 3 phases when it comes to having traditional implants:
The implant is surgically placed into the jawbone. A diet of soft foods, cold foods and warm soup may be advised during the healing process.
The next step is waiting for the bone to heal around the implant. This is called osseointegration. This is what makes the implant so strong-the bone grows around it and holds it in place. This does take time, and some patients might need to wait until the implant is completely integrated, several months. With All on 4 implants, the patient can have the implant and replacement teeth placed all in one visit. All on 4 Implant Queen Creek AZ
Finally, with traditional implants, after osseointegration has occurred, it's time to place the artificial tooth/teeth. For a single implant, the tooth will be customized for you, called a dental crown. #martindental It will be custom based on size, shape, color and fit. It should look and feel like your other teeth. If more than one tooth is being replaced, a custom-made bridge or denture will be made to fit your mouth and your implant.

free consultation