All on 4 Dental Implants Mesa AZ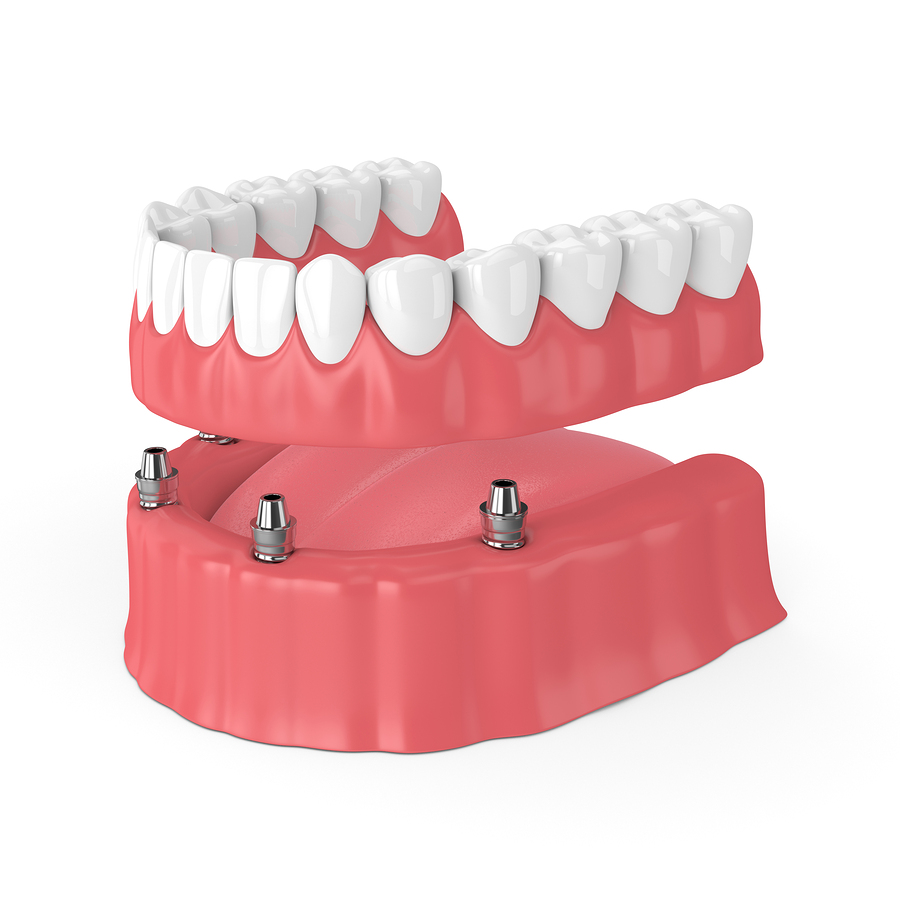 When you have a missing tooth, a dental bridge or implant may be 2 options given to restore your smile. Each option has advantages and disadvantages. Before making any decision, you should know the differences between the two. #smilewithconfidence This will help you discover which one is the best for you.
Dental Bridges and Implants are made differently. A bridge is made from a false tooth and it suspended between two crowns that the dentist cements on the natural teeth on either side. #martindental An implant is a false tooth that is attached to a titanium post that an oral surgeon has inserted into the jaw bone. In the case of all the teeth needing to be replaced, all on 4 dental implants may be a viable option.
All false teeth, whether that is a dental bridge, one implant, or all on 4 dental implants will be color matched to original teeth, however a bridge may be slightly more noticeable than an implant. The false tooth of a bridge is not embedded into the gums. All on 4 Dental Implants Mesa AZ
When thinking of what option is best for restoring the smile, the location of the missing tooth or how many are missing will make deciding what option is best for you a lot easier. If a bridge is chosen to replace teeth in the back part of the mouth, it will not be noticeable when you smile. All on 4 Dental Implants Mesa AZ If a bridge is used in the front of the mouth, it may not look natural. All on 4 implants or implants would be recommended if you want a natural and attractive smile. Your teeth will look flawless with this option.

free consultation